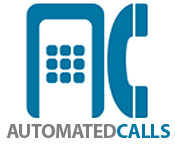 AutomatedCalls.com brings the power mass notifications to everyone.
Jupiter, FL (PRWEB) June 24, 2011
Automated Calls plans to bring its mass notification system to everyone with its official launch. Mass notifications, which have generally only been used by large organizations with lots of equipment and hardware to purchase, can now be done right from any web browser with the click of a mouse. Religious groups, sports leagues, party planners, political campaigns and stay at home moms are just a small portion of whom the service would benefit.
Automated Calls has an endless amount of possibilities and uses when it comes to our target audiences. Planning to run for an upcoming election and want to reach your supporters? Want to send out a voice message to your congregation for prayer requests? Have to notify your sports league of game cancellations / upcoming events? Planning a party to celebrate the beginning of summer? AutomatedCalls.com is the service for you and you can try it out absolutely free of charge.
The "Free" service option is great for small groups and individuals, allowing 1 call to 25 numbers at absolutely no cost. It's also a great way to test the system for first time users; beyond that it's only a few cents to send out messages.
Start sending out voice / text messages to everyone you know by signing up at AutomatedCalls.com today.
# # #