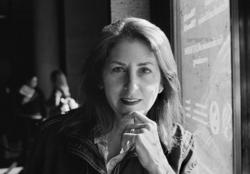 The big news from Cannes: design is an incredibly powerful tool.
New York, NY (PRWEB) June 24, 2011
The big news from Cannes is that, "Design is an incredibly powerful tool," according to Leslie Smolan, co-founder, chief strategy officer, Carbone Smolan Agency. Here's her observations as one of 15 global jurors for the Design Lions Awards:
It Makes the Old, New Again
BasisBibel (http://www.canneslions.com/work/design/entry.cfm?entryid=5650&award=2), a gold Lions winner, reinvents the oldest book in the world. How appropriate for Germany, the country that brought us the Gutenberg Bible in the first place. Offered in a range of bright colors (cyan, orange, green), each carries only a simple white cross. The pages are edge printed, allowing the cross to extend three dimensionally down the sides. The interior pages have received a similar redesign, making the content feel simple and accessible. The overall impression is that of a gift.
It Makes the New, Newer
As the newest hotel on the block, The Cosmopolitan, Las Vegas (http://www.canneslions.com/work/design/index.cfm?award=1) is also the most digitally advanced. Winner of the Cannes Grand Prix in design, the Cosmopolitan delivers a totally immersive experience, where 500 screens of sophisticated design content deliver powerful imagery that is constantly engaging, provoking, and entertaining. This is NOT your typical Las Vegas experience.
It's the Engine for Social Media
The future is all about attracting attention to a mission or vision, corporate or non-profit. It's about creating passion among constituents, so they spread your message far and wide.
In order to spotlight attention on prisoners languishing in Burma's jails, a powerful exhibit in New York City called the Burma Pen Project (http://www.canneslions.com/work/design/entry.cfm?entryid=23343&award=2) gathered signatures on petitions sent to the United Nations. Using photos of prisoners, the installation featured a massive mock prison with 200 miniature cells and 2,000 pens in lieu of cell bars. More than 150 political prisoners have since been released, including the opposition leader Aung San Suu Kyi.
About Carbone Smolan Agency
Carbone Smolan Agency offers a comprehensive set of strategic and creative services designed to build a singular brand voice across all media. Based in New York, the firm has built an international reputation creating outstanding programs for world-class clients, including Morgan Stanley, the W Hotel Group, Christie's, Musée du Louvre, Canon, and The Chicago Symphony Orchestra.
About Cannes Lions
The International Festival of Creativity, also known as Cannes Lions, is the world's leading celebration of creativity in communications. As the most prestigious international annual advertising and communications awards, over 24,000 entries from all over the world are showcased and judged at the Festival. As the networking and learning opportunity of the year, Cannes Lions is the must-attend event for anyone involved in brand communication.
# # #