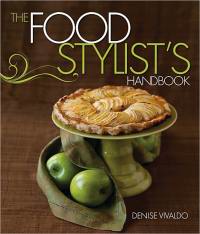 "Pictures do speak a thousand words," says Soria, "and well designed food photos will help to build a business and showcase culinary talent more than any written description of a recipe."
(PRWEB) June 28, 2011
Living Light Living Light Culinary Institute announces a new workshop, Food Styling for Photography, slated for August 30-31, 2011 at the school. Taught by Denise Vivaldo, author of The Food Stylist's Handbook, and Living Light Director Cherie Soria, author of The Raw Food Diet Revolution, the class is the first of its kind in the growing culinary niche of gourmet raw vegan food.
The 2-day workshop focuses on the art of food styling for the media. Students will learn basic presentation skills, how food reacts under the camera, techniques for choosing creative props, and industry standards for preparing dishes for a photo shoot. The class has no prerequisites, and is designed for both amateurs and professional chefs who want to learn how to create beautifully presented dishes that "work" for the camera.
Also covered in the workshop will be elements of design for photography, the importance of color, texture, and negative space in food photography, and practical tips for building a portfolio for use on websites, in brochures and other marketing materials, and recipe books. Students will have an opportunity to practice the techniques they learn in class both days.
"Pictures do speak a thousand words," says Soria, "and well designed food photos will help to build a business and showcase culinary talent more than any written description of a recipe."
Denise Vivaldo has trained many professional food stylists working in Los Angeles today, and has catered more than 10,000 parties for celebrities. She works in all media, including television, film, books, and magazines, and has collaborated on several recipe books, transforming food into culinary art. Her book credits include How to Start a Home-Based Catering Business and How to Start a Home-Based Personal Chef Business.
Cherie Soria is founder and director of Living Light Culinary Institute. Since 1998, the gourmet raw food school has attracted students from more than 45 countries around the world who travel to the small community of Fort Bragg, California in order to learn a comprehensive professional curriculum. Students are taught a progressively complex set of culinary skills, from mastering knife techniques and setting up a healthy kitchen, to charting a menu, catering an event, and learning how to do a professional demo for the public. Also included in the school curriculum are recipe development, pastry arts, and raw nutritional science.
Living Light International has four eco-friendly businesses on the Mendocino coast of Northern California: Living Light Culinary Institute, Living Light Café, Living Light Marketplace, and Living Light Inn. The Living Light Chef Showcase takes place every fourth weekend in August.
$$$