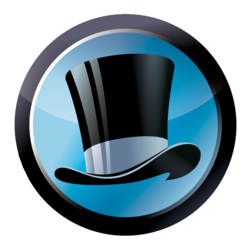 We're hoping that students can become engaged and addicted the way they are to games that they spend hours playing.
Waterloo, Ontario (PRWEB) June 24, 2011
Top Hat Monocle announces the launch of their Competitive Homework program, bringing gaming into the classroom.
Top Hat Monocle plans to bring the same mechanisms that get students addicted to video games into the classroom.
The Waterloo, Ontario-based start-up is developing a system called "competitive homework," in which university students face off in online tournaments for assignments to have fun while developing practical academic skills.
"There'll be a set date a time when all the students have to be online and they'll be put up against another student who's randomly selected," explained Top Hat Monocle co-founder and CEO Mike Silagadze. "And whoever finishes the problem first advances."
Silagadze and fellow co-founder Mohsen Shahini feel that their idea soars above and beyond typical online homework models.
"We had seen textbook companies producing online homework, but it was just... taking the homework they had on paper and putting it online," said Silagadze. "We're hoping that students can become addicted and engaged the way they are to games that they spend hours playing."
The company first gained attention by producing a tool that allows professors to administer quizzes, polls, and interactive demonstrations to students. The interaction is done through devices the students already happen to own, such as their smart phones, tablets, and laptop computers.
Professors from over 40 schools - including highly regarded institutions such as McGill University, Texas A&M, Purdue University, and University of Waterloo - have been using the tool for the past year with great success. Tens of thousands of students already use the tool, and the number will continue to grow in the fall.
Competitive Homework will be piloted in anatomy, accounting, and chemistry courses at University of Waterloo, University of Guelph, and University of Western Ontario this coming September.
Contact:
Bree Rody-Mantha, Community Manager or Michael Silagadze, CEO
Top Hat Monocle
1 (888) 663-5491
Fax: 1 (888) 663-3497
http://www.tophatmonocle.com
###