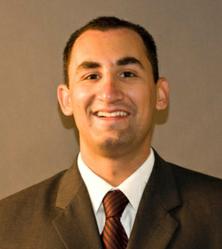 New York, NY (PRWEB) June 27, 2011
WHEN:
Wednesday, June 29, 2011
12:00 pm – 1:45 pm
WHERE:
New York Stock Exchange
Security Checkpoint at 18 Broad St (corner of Broad and Exchange)
New York City
WHAT:
Informal luncheon to include brief presentations and a roundtable discussion with Journal of Indexes board members, keynote speaker and the press.
One-on-one interviews available upon request.
Topics to include:

The "index effect" As indexing continues to grow, with highly concentrated assets around certain indices
The impact of short-term redemption fees on mutual fund performance
How to better evaluate the performance of an actively managed mutual fund
WHO:
Keynote Speaker:
David Nanigian, Ph.D of The American College will be presenting the paper he co-wrote with Eric Belasco of Montana State University and Michael Finke of Texas Tech University entitled "The Impact of Passive Investing on Corporate Valuations"
Available for immediate download at http://ssrn.com/abstract=1769220
Journal of Indexes Editorial Board Members to attend:
Rolf Agather, Head of Research and Innovation, Russell Indexes
David Blitzer, Managing Director and Chairman, Standard & Poor's Index Committees
Henry Fernandez, President and CEO, MSCI Barra
Deborah Fuhr, Managing Director, Global Head of ETF Research, BlackRock
Gary Gastineau, Principal, ETF Consultants LLC
Richard Goldman, CEO, Rydex|SGI
Joanne Hill, Head of Investment Strategy, ProShares ETFs and ProFunds
John Jacobs, Executive Vice President, NASDAQ OMX Global Index Group
Kathleen Moriarty, Partner, Katten Muchin Rosenman LLP
Laura Morrison, Managing Director, NYSE Euronext
John Prestbo, Editor and Executive Director, Dow Jones Indexes
Steven Schoenfeld, Managing Partner, Global Index Investments
Paul Walton, Head, U.S. Relationship Management, FTSE Group
Cliff Weber, Head of Product Development and Strategy, NYSE Euronext
Jim Wiandt, Editor, Journal of Indexes
NOTES:
Media registration required for entrance
All media must have credentials
CONTACT:
Vanessa A. Friedman
917-405-1897
vanessa(at)vdotconsulting(dot)com
###