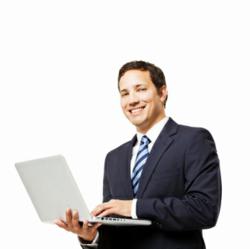 You can build your own website with our easy to use website maker and feel safe with Act Now Domains' secure site tools and protections.
Scottsdale, AZ (PRWEB) June 27, 2011
Having a website is now even safer! Act Now Domains is pleased to announce new and improved security features of its website maker. These improvements make having a website even safer and more secure than ever. Customers who build a website using Act Now Domains' website maker now get greater protection and the peace of mind that comes from having a secure website. Every user who makes a website at Act Now Domains is able to protect their website with a wide range of security features.
These security features are meant to defend and safeguard customer websites. Customers are able to protect their websites through a variety of features including secured, round the clock security monitoring that is standard with every website account. In addition, every customer has the ability to backup and restore websites created with Act Now Domains' website builder. Secure site capability is also available that allows customers to protect website visitor data as well as private data the customer wishes to keep safe and secure. With the secure site safeguard in place it is computationally unfeasible for the special 256 bit encryption to be cracked, even with a brute force attack.
In addition to features which protect their websites, clients who build a website with Act Now Domains also enjoy protection of their email accounts as well. Every build it yourself website account comes with an email account. This email account includes spam and virus safeguards that the customer can utilize to protect his or her email from spam and possible computer infections. Beginners who utilize the make your own website option with Act Now Domains are not only given the ability to build a professional looking website with tools to keep their website safe and secure they are also are able to get phishing fraud protection with various technologies such as SenderID that ensure that incoming messages are actually from the named sender.
For those customers who have their own server, Act Now Domains also provides premium protection in order to create a secure server environment. The extended validation ssl certificate defends and safeguards the customer's server and offers client's customers the highest level of online assurance currently available due to an extensive company verification and vetting process. Due to the extensive nature of the validation process, the company provides a courtesy standard ssl for temporary use while the verification process occurs.
"Customers need to feel that their websites are safe and secure and it's very important that we provide the tools necessary for them to do so," said Allison Lee, Vice President of Development for Act Now Domains. "You can build your own website with our easy to use website maker and be assured that not only your website data, but also your email is protected from bad guys. Every website built by our customers is important to us - whether it's a 1 page website built by a beginner or a 5,000 page website built by an experienced pro. We want to do everything we can to keep those websites safe."
About Act Now Domains
Act Now Domains is a leading provider of internet services that enable individuals and businesses to build, maintain and promote an online presence. Act Now Domains provides inexpensive registration of web domains with over 30 domain extensions to choose from as well as website builders, hosting, ssl certificates, extended validation ssl certificates and many other web related products.
For more information about Act Now Domains, please visit http://www.ActNowDomains.com.
###