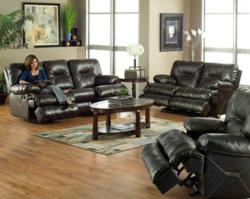 Why spend money on an expensive vacation when you could makeover your entire living room for less cost?
Golden, CO (PRWEB) June 24, 2011
SofasandSectionals.com, one of the leading online retailers of high quality living room furniture, is proud to launch the Sizzling Summer Sales Event. All Catnapper and Jackson Furniture products are now 5% off. Instead of going through the hassle and expense of planning a summer vacation, get some well-deserved rest at home on a brand new Catnapper or Jackson Furniture recliner, sofa or reclining sectional. You can also rest easy knowing that you've saved an extra 5% off the already low price of your new furniture. This offer ends June 30, 2011 so you better hurry over to SofasAndSectionals.com today to take advantage of this offer.
"Catnapper and Jackson Furniture are both high quality brands that are known for their legendary quality of comfort", said Kristen Linden, Web Store Manager for SofasAndSectionals.com. Linden went on to say, "Both brands are very popular choices with our customers, and to offer a discount on their already low price point is unbelievable. Why spend money on an expensive vacation when you could makeover your entire living room for less cost"?
SofasAndSectionals.com is one of the leading web-based retailers of fine living room furniture. They carry many well-known brands such as Catnapper, Palliser, Jackson Furniture and Lane, to name a few. Their large selection is only matched by their low prices and free shipping in the continental USA. They also offer a Price Match Guarantee to ensure that they have the lowest price. One look at SofasandSectionals.com and you are sure to find the perfect furniture or accessories to enhance your living space. Whether you are looking for a reclining sofa, sectional, or other piece of furniture, you are sure to find the perfect piece to match your room décor. You can also get accessories for your home theater such as rugs and lighting.
The number of customers who shop online is constantly increasing as rising gas prices and unemployment keep people at home. This, coupled with the lower prices generally found at e-commerce sites, is attracting more and more people every day. Online customers also love the great deals that can be found on the internet. comScore, one of the leaders in measuring the digital world, reported that the first quarter of 2011 saw 38 billion dollars in online sales. This is a 12% increase in sales over the same time period a year ago and only a slight decrease from the 2010 Holiday Season, which saw total online sales of 43.4 billion dollars.
About SofasandSectionals.com – SofasandSectionals.com is a division of InteriorMark, LLC, who is the leading online retailer of home furnishings such as sofa and sectional collections, home theater seating and accessories, entertainment centers, bedroom furniture and home accessories. InteriorMark, LLC specializes in providing high quality furniture choices for home living spaces, bedrooms and dedicated home theater spaces. InteriorMark, LLC is a member of the Western Home Furnishings Association and National Home Furnishing Association, and is proud to be an A-rated member of the Better Business Bureau.
###