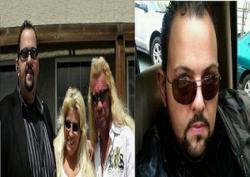 In such harsh economic times such as these, duly licensed and lawfully operating bail agents should not be unlawfully turned away and told they cannot make attempts to post bail for the mostly poor Defendants awaiting to be bailed out of NYC area jails.
Brooklyn, NY (PRWEB) June 24, 2011
George Zouvelos, the president and principle lobbyist of the New York Professional Bondsmen & Agents, The NYPBA, (http://www.NYPBA.com), a New York State Professional Bail Bondsman and high volume bail bond retailer in New York City announces today that a two year NYPBA investigation exposes clear evidence of alleged civil servant insurance examiner gross misconduct, ethical violations, fraud perpetrated onto the courts, bias interference of certain licensees bail operations, and untrustworthiness. These alleged deplorable acts by certain examiners caused the lawsuit filed in Kings County Supreme Court against the New York Department of Insurance (NY DOI), Senior Examiner Anna Lembersky and Examiner Juan Pena in their official capacities and as private citizens. See Docket # 13933 / 2011 filed on June 17, 2011 in Brooklyn New York.
"As a result of our in depth investigation into alleged misconduct of certain Insurance Department examiners we had no choice to file the lawsuit seeking immediate injunctive and declaratory relief from the court on behalf of ourselves and the New York commercial bail industry. The lawsuit filed in Brooklyn Supreme Court seeks from all parties named therein damages and punitive damages. The lawsuit identifies several insurance examiners who allegedly tortiously interfered with private contractual rights, defamation and prima facie tort surrounding ongoing misconduct and deplorable policies. The investigation, incidents and events were allegedly perpetrated against plaintiffs, New York taxpayers, third party vendors, bail consumers, contract indemnitors and many criminal defendants eligible to be bonded," said George Zouvelos.
The NYPBA investigation revealed that for more than a year and maybe longer, courts and Supreme Court clerks in Brooklyn were allegedly unknowingly duped by senior Insurance Department examiner Anna Lembersky. According to the evidence compiled for the lawsuit allegedly examiner Lembersky imposed fraudulent requirements onto certain bail bondsmen licensees and insurance companies utilizing court clerks as the avenue to ultimately deny bondsmen the ability to attempt to post bail bonds. This alleged unofficial policy favored certain bail competitors. Fabricated information was allegedly 'dressed-up' for the clerks as being official Department regulations and or doctrine. According to court documents, the court clerks always deferred to the Department and senior examiner Lembersky as being the authority over licensees and thereby denying bail agents and insurance companies the ability to attempt to post bail solely relying on the misinformation propagated and insisted upon by said examiner. Questions raised by the court due to the confusion caused by senior examiner Lembersky forced the court clerks to air on the side of the regulator thereby further denying certain lawfully operating bail agents and insurance companies the ability to conduct business in Brooklyn Supreme Court and other places.
The NYPBA calls upon the New York State Inspector General (NYIG) Ellen N. Biben (http://www.ig.state.ny.us ), whose office investigates all state agencies for misconduct, fraud, bribery and taxpayer waste. The NYIG should also investigate the issues surrounding consumers who paid for bail services and the detainees whose due process rights may have been violated secondary from the senior insurance examiners alleged gross misconduct. The NYIG should demand accountability from the Insurance Department and focus on the costs and losses incurred by bail agents, insurance companies, Taxpayers for the unnecessary cost of housing defendants, damages incurred by the defendants themselves and other social costs.
According to court documents, the NYPBA investigation findings allege that official court inquiries were routed to senior Department examiner Anna Lembersky who in turn relayed fraudulent and fictitious regulations, laws and or requirements. The allegations include that senior examiner Lembersky then proceeded to advise the clerks not to permit certain bail agents to post bonds having the court turn them away. Prior to the NYPBA challenging examiner misconduct with senior court officials bail agents were regularly forced to leave without being afforded the opportunity to attempt to post bail bonds with the courts. In New York a bail bondsman must approach a judge in a courtroom in order to execute a bail bond and not at a jail or correctional facility.
"Examiner Anna Lembersky is in the unique position of holding certain official or unofficial responsibilities in the downstate New York Insurance Department office. It is a fact that this examiner receives inquiries from New York City based Criminal and Supreme Court clerks regarding bail agent licensees. The courts and court clerks sometimes seek the confirmation from the Department regarding the authenticity of licensees and insurance companies seeking to post bail bonds with the court when they are then directed to Lembersky," said George Zouvelos.
The NYPBA investigation findings allege that under 'color or state flag and authority' senior examiner Anna Lembersky and examiner Juan Pena jointly and or separately selectively threatened sanctions onto certain licensees and insurance companies ordering them to unlawfully refund premium and collateral when it was not due. When the allegations are confirmed it would mean that these examiners unlawfully acted and act as a private taxpayer funded collection agency for private individuals based upon mere unsubstantiated complaints made by consumers. New York Insurance Department Office of General Counsel Legal documents mandate that private contracts between the insurers and the insured are not within the Departments purview. These private contracts specifically dictate the terms and conditions of bail bond agreements between the bail agent and indemnitors. (http://www.ins.state.ny.us/ogco2010/rg101115.htm) (http://www.ins.state.ny.us/ogco2004/rg041122.htm)
The NYPBA has found that Department licensee investigations that are left open indefinitely by certain downstate examiners such as Juan Pena, allegedly purposefully aggregated cases that should otherwise be closed. This allegedly seems to be an attempt by the Department pointing at purview-less patterns of misconduct or claims of untrustworthiness made against otherwise legally operating bail agent licensees. In a recent Department hearing last month two attorneys of the Department Office of General Counsel and insurance examiner Juan Pena admitted that, "the Insurance Department has no statute of limitations over reviewing its licensees and can reopen and close and reopen the same case as often as required."
"New York bondsmen and bail insurance companies should be outraged. People v. Peerless Ins. Co., 21 AD 2d 609 - NY: Appellate Div., 1st Dept. (616) is crystal clear and often cited as good law. The professional surety does perform a valuable social function and its operation should not be rendered uneconomic or so difficult that its service may be denied absolutely, or effectively, to persons charged with crime."
"In such harsh economic times such as these, duly licensed and lawfully operating bail agents and insurance companies should not be turned away and told they cannot make attempts to post bail. These alleged acts by a few select examiners are deplorable, unjust and violate the public trust thereby making a mockery out of the downstate New York Insurance Department. The NYPBA and its constituents have left numerous calls and messages with Anna Lembersky supervisors which have not been returned. We encourage all New York bail bondsmen and insurance companies who have had similar experiences across the state to contact us confidentially at george(at)nypba(dot)com," said George Zouvelos.
###