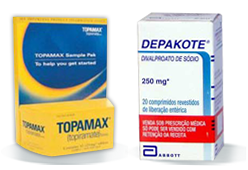 (PRWEB) June 24, 2011
Women who use antiepileptic medication to control their seizures while they are pregnant may be better served by not using these medications during pregnancy, as the risks they encounter health-wise for both themselves and for their child may be greater if they continue to use these medications, according to a recent study published in BJOG: An International Journal of Obstetrics and Gynaecology.
This newly published study, which was performed by Norwegian researchers at the University of Bergen, analyzed more than 400 women who had delivered children in Bergen, Norway between the years of 1999 and 2006. Half of the women involved in this tracking had epilepsy and half did not. The results showed that women who were taking anticonvulsant drugs were diagnosed with a condition known as pre-eclampsia at a rate of eight percent, which can be fatal to both the mother and to the child.
The women in the study who did not use antiepileptic medication were less than half as likely to be diagnosed with pre-eclampsia, as only three percent of these women were diagnosed with this condition. Additional findings included the results that women taking antiepileptic drugs faced double the risk of induced labor and emergency Cesarean section births and they were also more than six times as likely to deliver children with birth defects.
Therefore, women who are using antiepileptic drugs such as Topamax or Depakote should consult their doctors regarding whether or not continuing to use these medications is advisable given the potential risks they face if they are pregnant or if they may soon become pregnant.
About the Consumer Justice Foundation
The Consumer Justice Foundation is a free online resource that's designed to provide useful information for consumers who have encountered problems with pharmaceutical companies and/or insurance companies. These resources also provide an opportunity for consumers who have been harmed to connect with experienced professionals who can help these consumers capture compensation for the losses they have incurred for any injuries they have suffered.
###