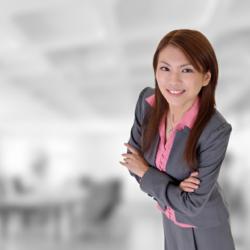 egoCertified™ will revolutionize the way we hire in the future
Fort Worth, TX (PRWEB) June 28, 2011
Cleves Research LLC launches egoCertified™, a new service certifying credentials and professional work history for consumers. "egoCertified™ will revolutionize the way we hire in the future", states Sharon Sutila, the Founder of both Cleves Research LLC (Texas) and Cluso Infolink Pvt. Ltd. (Bangalore, India) and adds "this will give a new level of control to consumers and simultaneously correct our flawed hiring process." With resume embellishments on the rise and increasing costs for employers to weed out false resume claims, egoCertified™ will be the solution hiring managers need to stay competitive and ensure a fully qualified workforce.
egoCertified™ is the next step in a trend of cost shifting from employer's responsibilities to the employee. Employers have moved from pension plans to shared 401k contributions. With health insurance costs rising, employers are decreasing the employer contribution resulting in increased employee healthcare costs. To assist the employee with the added costs, employers are offering health savings accounts for the employee's tax benefit but ultimately the employee is paying more and more for their own health benefits.
egoCertified™ will move the cost of verifying credential and work history claims to the professional and in return he or she receives greater control of their factual report. Another benefit for the consumer is the ability to see reporting errors from past employers and other institutions and correct the issues before a job search starts or a job prospect is tainted due to traditional background check reporting errors. Job history is difficult to perform after seven years. Since the egoCertified™ report will confirm information in the present and allow the candidate to own and keep the claim until the information is no longer useful, relevant job history can be leveraged throughout a career.
150 professional job seekers currently unemployed are being offered a Free egoCertified™ report. See our clevesresearch.com/blog for pilot program details. The Disaster Incident Recovery Training Institute (DiRTi.org), a group of medical professionals in the Dallas Texas area deployed in disasters, and the Association of Informational Technology Professionals Dallas (aitpdallas.org) are participating in the Free pilot program. The pilot program's objective is to prove a factual egoCertified™ report with a cover letter will effectively replace a traditional resume for the modern professional.
Cleves Research LLC is a background investigation company performing 1000+ background reports per month specializing in verifying USA and India professional credentials for high security risk placement in the IT, Medicine, Financial/Banking, and the Aviation Industries.
###