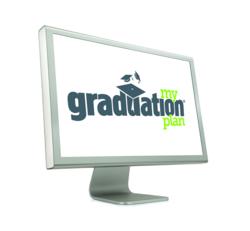 With 2.0, we have created a system like no other that blends very specialized learning for students with with disabilities with specialized state and federal compliance requirements
Roswell, GA (PRWEB) June 27, 2011
Excent®, the creator of software platforms built to empower special needs students in K-12 communities, announces the release of MyGraduationPlan® 2.0, a fully revised and updated eLearning curriculum aligned to fulfill IDEA 2004 compliance regulations. MyGraduationPlan 2.0 leverages state of the art interactive multimedia as a part of Universal Design Learning (UDL), empowering students to understand their disabilities and cultivate self-determination and self-advocacy skills so that they can reach their full potential in the classroom and beyond.
MyGraduationPlan 2.0 maintains compliance functionality from 1.0 to assist educators, administrators, and districts in monitoring progress, tracking data, and ensuring the coordinated sets of activities required to achieve federally mandated post-secondary transition goals. New researched based modules focus on peer modeling strategies, best practice in multimedia eLearning, and self-determination skills to further support the student's development. All content is designed with a variety of information presentation formats including interactive activities, so that all students can access information.
"With 2.0, we have created a system like no other that blends very specialized learning for students with with disabilities with specialized state and federal compliance requirements," says Carmen W. Cavolo, creator of MyGraduationPlan 2.0. "Often times, state and federal regulations unintentionally prohibit schools from doing what is best for students with disabilities. MyGraduationPlan 2.0 has figured out the recipe for doing what is right and good for kids while meeting complex, top-down regulations. Only people with the deepest knowledge of learning, compliance, technology, and school operations could have made this happen."
About Excent®
For 18 years Excent has been the leading provider of special education software for students, teachers, and administrators. Excent provides software that empowers students to participate in and discover themselves through individualized education plans (IEPs). Originally, Global Education Corporation, Excent products include the Enrich Suite of IEP management software and the newly released MyGraduationPlan. Millions of teachers, students, and special education directors across the country use Excent products, including the Department of Defense Education Activity (DoDEA) and The States of Colorado, South Carolina, and Idaho. To learn more, visit http://www.excent.com.
###