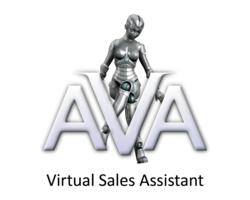 "AVA's communication is so intuitive that prospects believe they are engaging with a live person," said Mike Shawd, Vice-President of AutoUSA.
Fort Lauderdale, FL (PRWEB) June 27, 2011
AutoUSA announced today it has become an authorized representative for the AVA Virtual Sales Assistant by AutoFerret.com. Designed to augment efforts of Internet sales staff in auto dealerships, AVA engages with customers who submit Internet leads, verifies contact information, sets phone appointments, improves accountability, and ultimately assists salespeople so they convert more leads into sales.
"AVA's communication is so intuitive that prospects believe they are engaging with a live person," said Mike Shawd, Vice-President of AutoUSA. "She acts as a customer service representative who is looking out for the customer's best interest, and as a liaison between the customer and the sales department." AVA is very different from an autoresponder because AVA is capable of actually reading the customer e-mail responses and alerting the sales staff when it is time for them to engage with the customer.
Dealerships using AVA are realizing an immediate benefit through a dramatic increase in appointments, productivity, closing ratio and increased sales. AVA works current and past leads, often identifying in-market buyers that may have been missed by the Internet sales staff. In fact, nearly 60% of Internet leads that come into a dealership remain in the market for up to six months, and AVA is very effective at re-engaging many of these "dead" leads.
As Internet departments' lead volumes grow, AVA is a cost-efficient solution that gives dealerships a competitive advantage when it comes to dealing with turnover and managing department growth. With AVA as their assistant, salespeople can focus their time on selling more cars, which is a win-win for the dealership and the employee.
AutoUSA's AVA Virtual Sales Assistant is available immediately to dealerships nationwide. For more information, call 800-243-9935.
About AutoUSA
AutoUSA Internet Sales Solutions brings the best-in-class tools to increase Internet sales and lower costs for automotive dealerships. Leading products include Leads&ListingsSM, providing the highest quality, new and used car email and phone leads; ShowProSM incentive program, proven to turn more leads into shows; PowerListingsSM 2.0, helping dealers increase traffic to—and leads from—their social media sites; and AVA Virtual Sales Assistant, helping dealerships manage more leads at a reduced cost, adding profit to the bottom line. AutoUSA products are currently benefiting thousands of active dealers all across the U.S.
AutoUSA has more than ten years of proven success built on a foundation of superior web-based technology, excellent customer service and partnerships that include 100+ independent automotive web sites. AutoUSA is owned and operated by AutoNation, America's largest auto retailer. For more information go to http://www.AutoUSAdealers.com , follow us on http://www.twitter.com/AutoUSALeads and "Like" us on http://www.facebook.com/AutoUSADealers
About AutoFerret
AutoFerret.com is a fast-growing Internet technology company, founded in 2007 and based in Bellingham Washington. AutoFerret develops bleeding-edge web technologies, including inventory syndication tools, Facebook Apps and AVA. There are currently more than 3,000 automobile dealers across the United States, Canada, England, and Australia using one or more AutoFerret technologies. AutoFerret strives to maintain a highly successful and satisfied customer base by being agile, hyper-responsive, and creative in all aspects of their business. AutoFerret's philosophy is to move quickly and decisively in response to customer feedback. For more information about AutoFerret.com, visit http://www.AutoFerret.com or call Ben Brigham at (888)633-7738.
# # #