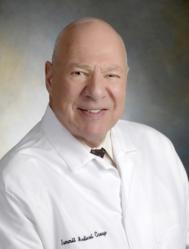 Berkeley Heights, NJ (PRWEB) June 26, 2011
Summit Medical Group welcomes Westfield ENT Surgical Associates and Robert I. Oberhand, M.D., to its practice.
Robert Oberhand, M.D., is Attending Physician at Overlook Hospital in Summit, New Jersey, and Clinical Assistant Professor at the University of Medicine and Dentistry in Newark. He is a member of the Overlook Hospital Patient Advisory Board and Patient Satisfaction Committee.
Before joining the Group, Dr. Oberhand was in private practice with Westfield Ear, Nose, and Throat Surgical Associates, PA, in Westfield, N.J. He has been a member of the Overlook Hospital staff for 37 years. He also has practiced in Red Bank, N.J. His affiliations have included Riverview Hospital, Monmouth Medical Center, Bayshore Community Hospital, Muhlenberg Hospital, and St. Barnabas Hospital. He is a former member of the New Jersey Academy of Otolaryngology-Head and Neck Surgery Board of Governors and past president of the combined medical staff for all Atlantic Health hospitals. Dr. Oberhand is former president, Vice President, and Treasurer of the Overlook Hospital Medical Staff. He has been Chief of Surgery, Chief in the Section of Otolaryngology and Chairman of the Surgical Review, Operating Room, Performance Improvement, Medical Executive, and Joint Advisory Committees at Overlook Hospital. He has been a member of the Overlook Hospital Advisory Board, Chairman of the Medical Staff Leadership Committee, and a member of the Strategic Planning, Joint Ventures, Nominating, Executive, Information Systems, and Service Lines committees for Atlantic Health.
Westfield ENT Surgical Associates and Dr. Oberhand are located at 189 Elm Street, Westfield. Summit Medical Group physicians Alexander Gnoy, M.D., and Gary Pien, M.D., will see patients at this office in Westfield and continue seeing patients at the Group's Berkeley Heights Campus.
About Summit Medical Group
Providing exceptional primary and specialty care since 1929, Summit Medical Group has pioneered information technology advances with its electronic health records and electronic prescribing program. With more than 225 highly qualified healthcare providers, it serves as a unique model of healthcare in New Jersey. Through its nationally recognized award-winning customer service program, Summit Medical Group treats more than 55,000 patients per month at its Berkeley Heights campus and area satellites in Bayonne, Berkeley Heights, Millburn, Shorts Hills, Summit, Warren, and Westfield. NJBiz magazine named Summit Medical Group one of the Fifty Fastest Growing Companies in New Jersey. Summit Medical Group is a member of the American Medical Group Association For more information, visit http://www.summitmedicalgroup.com.
###