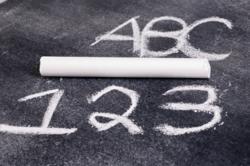 I advocate a common sense approach to lean six sigma that focuses on the understanding and application of fundamental concepts.
Charleston, SC (PRWEB) June 29, 2011
J.P. Overbey, MT(ASCP), CSSBB, CLS is announcing the opening of his healthcare consulting firm, Impromatix Medical, in Charleston, SC. Though headquartered in Charleston, the firm's services are available to rural healthcare providers nationwide.
"The smaller, more rural healthcare providers have just as much need for efficiency gains as their larger urban counterparts, but may lack the financial resources for large consulting firms. Salary limitations and geographic locations can also make it difficult to attract process improvement professionals of their own, leaving consultants as their only option. My firm will focus on providing sustainable solutions at affordable rates."
Impromatix Medical offers consulting services combining the process improvement tools of lean and six sigma with the streamlining and automating capabilities of clinical informatics applications. These tools are designed to produce a higher quality, more consistent product at lower cost.
According to Mr. Overbey, it is an exciting, but tumultuous time for the healthcare industry. "Healthcare providers are faced with making profound operational changes to cope with both financial challenges and workload increases as the population ages. Providers will likely have to transition from a higher cost, lower volume model to one of lower cost and higher volume."
The scope and magnitude of the changes that will be needed by healthcare providers may sometimes seem overwhelming, and perhaps even unattainable. That perception can make it difficult to get started. "I advocate a common sense approach to lean six sigma that focuses on the understanding and application of fundamental concepts. Once these are in place, the provider is better positioned to develop and expand their own efficiency program.", says Overbey.
The firm also seeks an interactive and educational relationship with healthcare providers through its blog, which offers information on tools, tactics, and viewpoints as well as opportunities to contribute, and its Facebook fan page.
J.P. Overbey began his career as a medical technologist board-certified by the American Society of Clinical Pathologists. He later transitioned into healthcare informatics and worked on numerous projects to lower costs, reduce workload and improve the flow on information. In 2007 he became a Certified Six Sigma Black Belt and a Certified Lean Sensei. He then began leading projects to restructure department layouts, streamline and automate workflows, reduce wasted effort and lower costs.
###