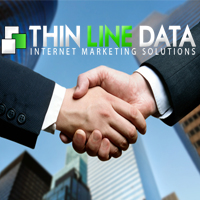 Custom made Android, Blackberry and iPhone Apps! Custom eCommerce platforms and Custom Relationship Management portals
London (PRWEB) June 29, 2011
The London based IT company has improved its online customer experience by adding more products to its line. On occasion, customers are surprised and possibly concerned when engaging into working with a new IT company.
By removing the barrier for understanding how a website work, the custom made system for each client includes basic training and engaging the client in every step of the process in order to facilitate with the IT needs of today.
Most new clients tend to go with the trend of the industry and usually engaging in getting a website that offers comfort and integration with numerous other portals such as twitter and facebook.
In addition to the custom features we have extended offering our clients with custom apps for their companies in order to reach a wider audience, such as BlackBerry, iPhone and Android devices.
The web design bureau focuses on delivering high end e-commerce platforms integrated into the myriad of social platforms as well as a multitude of platforms such as the popular android devices found on tablets and phones.
Our goal has always been to be more than just a popularity or beauty contest that rewards brand names and good design. Instead, we strive to return some value to every entrant with input as to what Internet professionals should strive for in their Web site development efforts in an objective, empirical and constructive way."
About Thinlinedata.com:
Thinlinedata.com is in London, UK managed IT company founded in 2010, with wholly-owned custom made IT software Thinlinedata.com offers a variety of IT services ranging from entry-level packages to specially-catered clustered/complex configurations, with an emphasis on mission-critical software needs for high-profile and eCommerce sites. For more information, visit http://www.thinlinedata.com or call +44 20 8144 3723
###