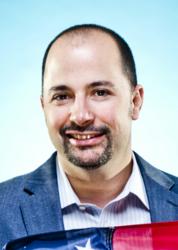 Comcast named Evergreen Sales & Marketing its top vendor partner for achievement in overall quality from 2008 through 2010
Chapel Hil, NC (PRWEB) June 27, 2011
American Support, powered by CSG Systems, announced today that it has completed its acquisition of Daytona Beach, Fla.-based Evergreen Sales & Marketing, the nation's premier provider of telesales services to major cable operators.
The combined entity is able to offer a full suite of back-office services to cable companies of all sizes. American Support brings billing, technical and customer support services while Evergreen Sales & Marketing adds in-bound and out-bound telesales, quality assurance, list management and Hispanic and bi-lingual services.
"We are tremendously excited to have completed this process and are ready to begin assimilating the two organizations and to maximizing the opportunities created by this purchase," said American Support CEO Matt Zemon. "This acquisition joins two complementary organizations, and together, we can better help our clients reduce their costs, improve their ARPU and become more efficient operations."
Evergreen Sales & Marketing, which Comcast named its top vendor partner for achievement in overall quality from 2008 through 2010, and Time Warner named its top vendor partner for achievement in overall quality for 2010, has more than 20 years experience providing services to the cable industry.
Under terms of the deal, Evergreen will maintain its brand identity and operate as a division of American Support. Jake Scully will remain as president of the Evergreen division, and all 325 Evergreen employees also will be retained in the acquisition.
Robert Berger with Communications Equity Associates represented Evergreen Sales & Marketing in the sale, while Kenneth Marks with High Rock Partners advised American Support. Harbert Mezzanine Partners II, L.P. provided funding in the form of subordinated debt.
About American Support
American Support is a Chapel Hill, NC-based company whose mission is to help video, voice and data companies succeed by operating efficiently, consistently and with excellent customer service, making life better for its clients, employees, investors and families, while supporting its country. The company, which currently supports more than 400 cable systems in 29 states, provides billing, technical and customer support services to tiers 2 and 3 cable operators through a virtual call center operation. American Support is committed to hiring Americans and has employees in more than 115 cities in 26 states. To learn more about American Support, click here.
About Evergreen Sales & Marketing
Evergreen has been exclusively serving the cable television and telecommunications Industry with outbound and inbound call center services since 1989. The company has extensive experience experience having worked with nearly all major MSOs and across all product platforms: video, high-speed Internet, digital telephone and other advanced services. Evergreen is certified by the American Teleservices Association Self Regulatory Association (ATA-SRO).
About Harbert Mezzanine Partners
The Birmingham, Alabama–based mezzanine capital group provides financing to private middle market companies. Harbert's mezzanine capital group typically provides $3 million to $15 million in subordinated debt to companies in need of capital for organic growth, acquisitions, recapitalizations, or management buyouts. Harbert's committed capital and assets under management have grown from $1.5 billion in 2002 to approximately $2.7 billion as of July 1, 2010.
###