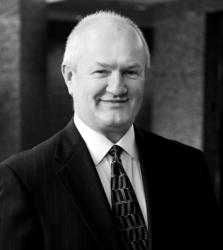 Gary Holmes, CSM founder and CEO comments "I am confident that Bob's experience, business acumen and leadership will be a great foundation for the next phase of growth and success within the CSM Lodging and Residential business divisions."
(PRWEB) June 24, 2011
CSM Corporation, a leader in commercial, residential and hotel development and operations announces today that Bob Micklash has joined the company as President, Lodging and Residential. Micklash's strong background in the hospitality industry will strengthen CSM's operational, procurement and development areas, and help the company grow and solidify its presence in the national market.
Bob has extensive experience in operations, business development; and as a senior leader within the industry. He began his career at Days Inns of America®, and moved to Marriott International® for eleven years. During this period he worked his way from General Manager to regional responsibilities for suburban New Jersey. Bob served Concord Hospitality as Chief Operations Officer from 1997-2008. He was most recently Chief Operations Officer at Extended Stay Hotels®, where he was responsible for market share, operations, and revenues in a 685 hotel portfolio.
In his new role, Bob will oversee CSM's hotel and residential operations, sales and growth. He is tasked with helping CSM continue to grow and prosper; increasing the corporation's national footprint. Gary Holmes, CSM founder and CEO comments "I am confident that Bob's experience, business acumen and leadership will be a great foundation for the next phase of growth and success within the CSM Lodging and Residential business divisions."
"I am excited to join the CSM team and become a part of the CSM culture" says Micklash. "CSM is a dynamic organization with a successful track-record, and I'm looking forward to playing a role in the next chapter of company history".
Micklash will assume his leadership responsibilities of the Lodging and Residential divisions on Wednesday, July 6th, 2011.
About CSM Corporation
CSM Corporation engages in the acquisition, development, leasing, management, and ownership of quality real estate assets. Founded in 1976 and headquartered in Minneapolis, Minn, CSM's extensive portfolio includes retail, industrial, multi-family residential, and hotel properties across the continental United States. For more information visit http://www.csmcorp.net.
###