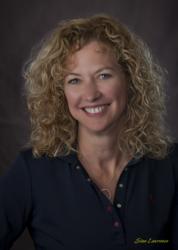 We are now approaching that level where it will be cheaper to buy than to rent with these low interest rates
Larkspur, CA (Vocus/PRWEB) June 26, 2011
During the week ending June 10, 2011, mortgage loan applications increased an impressive 13.0%, according to data from the Mortgage Bankers Association's Weekly Mortgage Applications Survey. This marks the biggest gain in three months. Sue Drawdy, a mortgage loan originator, says this is an indication of improvements in the home real estate market, as low interest rates attract buyers.
Many of the applications came from homeowners who refinanced to take advantage of low mortgage rates, according to Drawdy. "I have seen a steady stream of inquiries and loan applications," she said.
According to the Weekly Mortgage Applications Survey, the average rate on a 30-year fixed mortgage edged lower to 4.51% in the week ended June 10, which the Mortgage Bankers Association noted is "the lowest 30-year average rate since November 19, 2010." The super jumbo arm rates were even more impressive, with 3.75% fixed for 5 years to $5 million with zero points and zero costs.
"We are now approaching that level where it will be cheaper to buy than to rent with these low interest rates," says Drawdy. With FHA loans in the low 4% and minimal 3% down payment, the lower end markets are experiencing strength and stabilizing home prices.
For more information about the spike in mortgage loan applications, or for information about any of Sue Drawdy's services, call her at (415) 503-9716 or view her on the web at http://www.allcalifornia.com/sdrawdy.
About Sue Drawdy of All California Mortgage
Sue Drawdy is a 21-year veteran of the mortgage lending industry. A licensed Real Estate Agent and a graduate of the MBA program in Finance at Golden Gate University in San Francisco with a keen focus on what's best for the consumer, Drawdy has become a very well-respected and trusted advisor in the real estate community.
Drawdy is also an avid real estate investor with vast experience in both residential and small commercial transactions. She has a wealth of knowledge on investor loans. She has extensive experience working with Tenants in Common loans for multiple units. Drawdy specializes in jumbo loans, investment property loans, FHA loans and HomePath mortgages. She serves borrowers throughout the State of California.
###