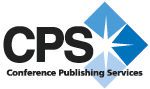 CPS recognizes that the needs of conference attendees are changing and we're seeking to offer media delivery types that further enhance the conference experience, adding convenience to the quality our clients have come to expect
Los Alamitos, CA (PRWEB) June 29, 2011
The IEEE Computer Society's Conference Publishing Services (CPS) unit has expanded its offerings to provide conference organizers with online options, new media choices, and conference program publishing support for more convenience and flexibility.
The new option of offering conference proceedings online provides instant access to conference papers, abstracts, and prefatory material; the elimination of printing, binding, and shipping charges; and worldwide dissemination of the conference's intellectual property. Elimination of conventional proceedings production cycles means that the proceedings content will contain up-to-the-minute technical information.
CPS has also branched out to publication of conference programs, including road maps, photos, paper abstracts, program schedules, conference overviews, travel and hotel information, calls for papers, registration, workshops and tutorials, and conference committees. Additionally, CPS can offer varying print formats, paper quality, and types of binding. CPS services include editorial support, artwork services, production, printing, and timely delivery to the conference site, anywhere in the world.
CPS offers publication in a wide variety of formats and media, including books, CD-ROMs, DVDs, USB/flash drives, editorial only, SD Cards, abstract books, or hosted webpages, complete with user login and password protection. Conference organizers can choose any combination of formats or media.
"CPS recognizes that the needs of conference attendees are changing and we're seeking to offer media delivery types that further enhance the conference experience, adding convenience to the quality our clients have come to expect," said Alicia Stickley, IEEE Computer Society senior manager, publishing services.
CPS lends professional support throughout the publishing process in addition to high-quality production and printing services, efficient scheduling and on-time delivery, professional marketing, and indexing. Proceedings can be published in high-status digital libraries such as IEEE Xplore, IEEE IEL, and the CS Digital Library. Post-conference sales and copyright and liability protection are also available.
The IEEE Computer Society has been providing conferences and workshops with professional publishing services for over 35 years. Visit the Computer Society Digital Library to view over 2,000 online conference publications currently available, or go to the CS Store for the latest in books and CD-ROMs. Utilizing the CPS staff's 60+ years of aggregated experience, CPS's mission is to make the publishing process simple and pain-free while producing the highest-quality publication at a reasonable cost.
For more information, visit http://www.computer.org/cscps. Or begin the process by requesting a quote at http://www.computer.org/portal/web/cscps/quote.
About the IEEE Computer Society
With nearly 85,000 members, the IEEE Computer Society is the world's leading organization of computing professionals. Founded in 1946, and the largest of the 38 societies of the Institute of Electrical and Electronics Engineers (IEEE), the Computer Society is dedicated to advancing the theory and application of computer and information-processing technology, and is known globally for its computing standards activities. For more information, go to http://www.computer.org.
###