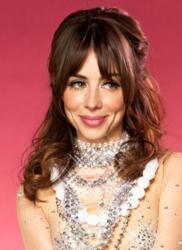 The awards night also celebrates the sheer fun of trailers, one of the most popular forms of video online.
New York, NY (PRWEB) June 27, 2011
As trailers for movies from mega-million blockbusters to tiny indies vie for honor, the fun-filled 12th Annual Golden Trailer Awards® show will be hosted by "Last Comic Standing" judge, Natasha Leggero. Presenting trophies for the best movie promos are comedians Jon Daly (also head-writer for the show), Darren Carter, legendary voice-over actor Jim Cummings, actors Clancy Brown and Patrick Fabian and teen heartthrob Dylan Minette. The announcement was made by Golden Trailer Executive Director Evelyn Brady-Watters and Executive Producer Monica Brady, who also released the line-up of this year's sponsors, topped by JetBlue, Porsche and Variety.
Noteworthy nominees for 2011 include such titles as "Transformers" and "Pirates of the Caribbean," "Inception," documentary "The Pat Tillman Story," "The Social Network," "Cars 2" and "The Hangover Part II." The full list is available on http://www.goldentrailer.com. Internationally recognized as the top honors in the field, The Golden Trailer Awards recognize achievement in the art of movie promotion. But the awards night also celebrates the sheer fun of trailers, one of the most popular forms of streaming video online, with billions of views each year. Sixteen of the 62 categories of Golden Trailer Awards® will be distributed at the live show in a night of comedy and entertainment. The event is open to the public, with limited tickets still available for purchase on the website.
SPONSORS OF THE 12th ANNUAL GOLDEN TRAILER AWARDS:
Returning as major sponsors this year are JetBlue and Porsche. For the first time, Variety has signed on as exclusive trade media sponsor, with additional sponsors including long-time supporter Steiner Studios, as well as National CineMedia, The Darling Agency, Rok!t, PRG, Position Music, Firstcom, and Dailytrailer.com.
HOST AND PRESENTERS:
Actress-comedian Natasha Leggero, this year's host, is best known for her frequent appearances on "Chelsea Lately" and as a judge on the 2010 season of "Last Comic Standing." Among her many TV credits are spots on "The Tonight Show with Jay Leno" and "The Late, Late Show with Craig Ferguson," and roles in "It's Always Sunny in Philadelphia," and "The Sarah Silverman Program." She will be seen this fall in NBC's new series, "Free Agents."
Presenters are: Actor Clancy Brown (The Kurgan in "Highlander," HBO's "Carnivale"); Comedian Darren Carter, who has been seen on "The Tonight Show with Jay Leno," "Chelsea Lately," and Showtime's "Comics Without Borders"; Emmy-winning voice-over actor Jim Cummings—named a Disney Legend in 2010, and the voice of Winnie the Pooh since 1988—has hundreds of credits in television, movies and video-games (including Featherstone in "Gnomeo and Juliet), and has been nominated for three Annie Awards for his work in animation; comedian and Golden Trailer Awards head writer Jon Daly, a member of the Upright Citizens Brigade whose credits include "The Daily Show" and "Saturday Night Live"; actor Patrick Fabian whose dozens of film, TV and stage credits include HBO's "Big Love" and "The Last Exorcism"; and Dylan Minnette, nominee for Young Artist Award for Best Performance in a Feature Film for his role in the horror flick, "Let Me In," whose recurring TV roles include "Men of a Certain Age " and "Lost."
###