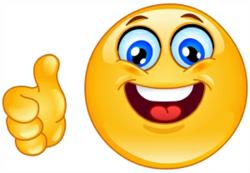 Local Business Referrals that can be Trusted & Verified
Denver, CO (PRWEB) June 28, 2011
Typically when someone needs to find a local business such as a plumber, dentist, attorney or restaurant they search the Internet, the Yellow Pages, read online reviews or call their friends and family members for referrals. This is no longer necessary. Happy Referrals recently launched a free referral service that enables members to easily find local businesses that were referred by their most trusted friends and family members.
To find local business referrals members simply visit Happy Referrals and select the type of business they are looking for and all of their friends and family members (who are members of Happy Referrals) referrals for that type of business will appear. This list of referrals will include the business name, link to the website, phone number and location.
The biggest benefit to members is that referrals from friends and family members can be relied on and verified through a trustworthy source, unlike reviews and comments that are added to various websites that provide reviews and ratings from strangers.
The Happy Referrals website includes some of the best features from the top social networking sites, Facebook (connect with friends), LinkedIn (professional business network) and Yelp (recommendations).
It actually functions as a combination Rolodex and Social Network
Rolodex: Members add their favorite businesses name, website address (optional), phone number and location to their "Profile" page so they have easy access to that information when they need that type of business in the future.
Social Network: Members "Friend" their local friends and family members whose opinions they trust so they can view their "Friends" referrals when they need a particular type of business that they do not currently have in their own "Profile."
The website is also easy for mobile phones users to use as a portion of the site is dedicated exclusively to mobile devices so members can access their referral information or their "Friends" referrals from anywhere. Mobile phone features include "Click to Call" and links to the business location on Google Maps.
Not only is Happy Referrals beneficial to individuals, but it can also help businesses that provide great services or products obtain more referrals and customers.
There are currently 32 business categories and over 350 types of businesses that can be referred and this number will increase in the future.
For more information and to become a Happy Referrals member visit http://www.HappyReferrals.com
About Happy Referrals
Happy Referrals mission is to help members obtain reliable local business referrals from trusted sources and to assist businesses that provide great services or products to obtain more customers.
Michael Cappello (Webmaster)
Happy Referrals
(303) 877-3590
Email
###