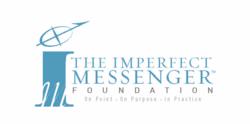 OnPoint * OnPurpose *
InPractice
Santa Rosa, CA (PRWEB) June 30, 2011
Author, Curtis Greco releases the 2nd Edition version of the Blind Vision 3 Volume Series. Noted for his dynamic style, acute perspective and media commentaries on various policy issue, Greco condenses his years of personal study, education, business analysis and direct involvement in the banking, investment, real estate, tax and finance into a provocative discourse that is as timeless as it is refreshingly defiant. His style is lyrical, at times blunt yet his near seamless use of historical context creates an entirely new approach to capturing the pure essence of America. In his own words:
"Ignorance is no friend to a People whose ambitions rely on the fundamental rights of Freedom and the Liberty required in both pursuing and expressing each. So as we look to the past, the world as it is and what the future holds for each person we must also consider the Founders of this Nation and be reminded that thought they were of different minds, they still managed to converge upon a common ideal. And so, with this thought in mind I believe that our greatest challenge will be overcoming the risk of defining the our collective future as being a choice over competing Political Ideologies when in fact they are the very cause of our internal conflicts. Fortunately, the solution for each lies in rediscovering what is common to all." C. Greco
2nd Edition is Now Available online as well as your local bookseller!
"Who Is" The Imperfect Messenger Foundation?
Curtis C. Greco, Author & Founder of The Imperfect Messenger Foundation is a provocative and engaging speaker and writer covering a variety of topics including "kinetic behavioral dynamics" and socio-political, economic and corporal philosophies. Combining his commitment to life-long study, his formal education, 13 years in public accounting and 20 years in real estate portfolio management, development and finance he brings a broad and seasoned knowledge base in dynamic and captivating form.
"Man must be Free for Independence to be at Liberty to be expressed!" C. Greco
Facebook: The Imperfect Messenger Foundation
Twitter: imprfctmsngr
###