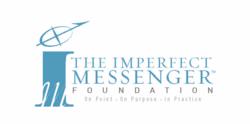 OnPoint * OnPurpose InPractice
Santa Rosa, CA (PRWEB) June 30, 2011
Curtis Greco's move to media commentary is quite coincidental. After years of providing analytical and philosophical commentary, both written and in "live" forums, primarily on "issues" relating to his profession he was asked to "fill in" where he was asked to provide his thoughts on the "State of the U.S. Economy, Real Estate & Financial Market Outlook." This November 2008 event led to repeated requests and ultimately to numerous On-Air appearances and the writing and release of his first series of books; the 3-Volume Series: Blind-Vision now in its 2nd Edition Release (6/11).
Known for his tactile sense of the relevant as well as his unique way of weaving thoughts into lyrical and tastefully acute one-liners, he brings an invigorating sense of clarity to every audience.
"Politics is nothing more than the perfected are of the ruse; you can tell 'em whatever you want so long as you never have to tell them what it is." C. Greco
"We are forever burdened by the unknown good intrusive government silences." C. Greco
He appears with Top Rated Hosts such as Austin Hill, Pat Campbell, Denny Schaffer, Scott West, Michael Shiels, Doc Thompson, Troy Darengowski, Kate Delaney, Ron Insana both in U.S. & Canadian markets.
"Who Is" The Imperfect Messenger Foundation?
Curtis C. Greco, Author & Founder of The Imperfect Messenger Foundation is a provocative and engaging speaker and writer covering a variety of topics including "kinetic behavioral dynamics" and socio-political, economic and corporal philosophies. Combining his commitment to life-long study, his formal education, 13 years in public accounting and 20 years in real estate portfolio management, development and finance he brings a broad and seasoned knowledge base in dynamic and captivating form.
"Man must be Free for Independence to be at Liberty to be expressed!" C. Greco
Facebook: The Imperfect Messenger Foundation
Twitter: imprfctmsngr
###