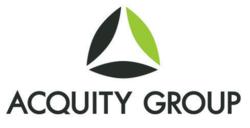 Chicago, IL (PRWEB) June 27, 2011
Acquity Group, a world-leading multi-channel commerce and digital marketing company, announced today that Vice President of Digital Strategy and Design, Tom Nawara, will speak on the topic of tablet-commerce (t-commerce) during the First Annual Mobile Computing Summit (MCS). The event will be held June 28-30 at the Hyatt Regency San Francisco Airport in Burlingame, California.
The theme of the 2011 MCS focuses on mobile computing in the enterprise with an emphasis on smartphones, tablets, netbooks and laptops. Attendees will receive practical information about the use and management of mobile devices, as well as related security issues.
Nawara will specifically discuss how t-commerce will change the retail game in a June 29 panel session entitled, "People Can Do More with Tablets." The panel will be held from 10:00 – 11:20 a.m.
"Retailers are finally deciding that they need to get serious about mobile and even m-commerce, but now they also have to consider t-commerce," said Nawara. "In fact, many e-retailers today are reporting that nearly half of all mobile traffic is originating from tablets. This is an important channel that brands cannot afford to ignore."
Forrester Research anticipates tablet sales will rise to 82 million by 2015, putting the total tablet sales at roughly 195 million from the time of its original release.
To learn more about the Mobile Computing Summit and Nawara's session, visit the Mobile Computing Summit website.
About Acquity Group:
Acquity Group is the world's leading multi-channel commerce and digital marketing company, creating award-winning digital experiences for global brands. Our multi-disciplinary approach brings together strategy, design, and technology to create brand-unique experiences that build unbreakable customer relationships. Acquity Group is headquartered in Chicago, with offices across the U.S. To define a unique perspective for your business, contact Acquity Group at http://www.acquitygroup.com.
###