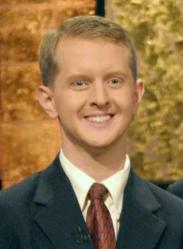 New York, NY (PRWEB) June 27, 2011
This October 15-16th in New York City, a TED-style conference gathering innovators from science, industry, and the public will discuss IBM's 'Watson' computer and other exciting developments in emerging technologies. Keynote speakers at Singularity Summit 2011 include Jeopardy! champion Ken Jennings and famed futurist and inventor Ray Kurzweil. After losing to an IBM computer in Jeopardy!, Jennings wrote, "Just as factory jobs were eliminated in the 20th century by new assembly-line robots, Brad and I were the first knowledge-industry workers put out of work by the new generation of 'thinking' machines. 'Quiz show contestant' may be the first job made redundant by Watson, but I'm sure it won't be the last."
In February, Watson defeated two human champions in Jeopardy!, the game show famous for its mind-bending trivia questions. Surprising millions of TV viewers, Watson took down champions Ken Jennings and Brad Rutter for the $1 million first prize. Facing defeat on the final show, competitor Ken Jennings jokingly wrote in parentheses on his last answer: "I for one welcome our new computer overlords." Besides Watson, the Singularity Summit 2011 will feature speakers on robotics, nanotechnology, biotechnology, futurism, and other cutting-edge technologies, and is the only conference to focus on the technological Singularity.
Responding to Watson's victory, leading computer scientist Ray Kurzweil said, "Watson is a stunning example of the growing ability of computers to successfully invade this supposedly unique attribute of human intelligence." In Kurzweil's view, the combination of language understanding and pattern recognition that Watson displays would make its descendants "far superior to a human". Kurzweil is known for predicting computers whose conversations will be indistinguishable from people by 2029.
Beyond artificial intelligence, the Singularity Summit will also focus on high-tech and where it is going. Economist Tyler Cowen will examine the economic impacts of emerging technologies. Cowen argued in his recent book The Great Stagnation that modern society is on a technological plateau where "a lot of our major innovations are springing up in sectors where a lot of work is done by machines, not by human beings." Tech entrepreneur and investor Peter Thiel, who sits on the board of directors of Facebook, will share his thoughts on innovation and jumpstarting the economy.
Other speakers include MIT cosmologist Max Tegmark, Allen Brain Institute chief scientist Christof Koch, co-founder of Skype Jaan Tallinn, robotics professors James McLurkin and Robin Murphy, Bionic Builders host Casey Pieretti, the MIT Media Lab's Riley Crane, MIT polymath Alexander Wissner-Gross, filmmaker and television personality Jason Silva, and Singularity Institute artificial intelligence researcher Eliezer Yudkowsky.
Open conference registration is at http://www.singularitysummit.com/registration.
###