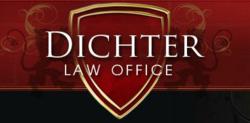 Lynnwood, WA (PRWEB) June 27, 2011
The presentation of a law firm online should reflect their degree of professionalism and allow potential clients to learn about the firm when searching for the attorney they need. Jonathan Dichter recognized the need for a fresh new website that would make it simple for individuals throughout the Lynnwood area that have been arrested and charged with DUI to find out more about the firm. The new site allows those in the area to learn more about the firm's successes in court, and gives them multiple points to contact the firm and get more information. As any business will be judged by the quality of their promotion, this new site reflects the high quality of the firm, and introduces those in the area to the services his firm provides.
A DUI offense is often the first (and only) time that a person comes into contact with the criminal justice system, and can be very frightening. These cases move forward quickly through the system, and usually result in heavy penalties, including the loss of your ability to legally operate a vehicle for an extended period of time. What most people don't realize is that there are a great number of DUI cases that have real flaws and could likely have been dismissed had the accused individual gotten a skilled DUI defense lawyer from the firm to review their case.
Whether facing a first time misdemeanor DUI, or a more serious situation such as felony DUI, multiple DUI offenses, second DUI offense, out of state DUI, minor DUI, vehicular assault, DUI & drugs, hit & run or a tragic case of vehicular manslaughter, Jonathan is committed to seeking the best possible outcome for his clients, and has impressive skill in defending even the most serious criminal DUI charges.
Contact a Lynnwood DUI defense lawyer from Dichter Law Office, PLLC for more information.
###