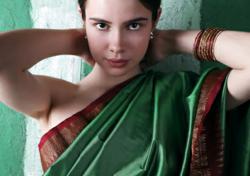 The Indian saree is one of the most graceful dresses ever made for women
New Delhi, Delhi (PRWEB) June 30, 2011
ShalinIndia, an India shopping online store, brings, for men and women, a new range of summer dresses in coarse cotton fabric and natural colors. They are airy and designed to absorb sweat better.
Beat the heat this summer with unique summer dresses from India. Enjoy the sunshine under the protective cover of light and airy Indian clothing – sarees, salwar kameez, caftans, skirts, tops, long rectangular scarfs for women and kurtas and pyjamas for men.
ShalinIndia's summer dresses are made of coarse cotton fabric woven on handlooms. "Coarse cotton fabric absorbs sweat better and as a result the fabric does not stick to your body," says Shalini Verma, founder of ShalinIndia. "Besides, the loose fit of these dresses makes them airy and helps evaporate body sweat faster," adds Shalini Verma.
"The Indian saree is one of the most graceful dresses ever made for women. ShalinIndia's handloom woven cotton sarees, salwar kameez and caftans in subdued natural colors are specially designed to cater to the tastes of non-Indian women. Similarly, the long kurta and pyjama set, a comfort dress for men, makes for a great evening wear. One can wear them for the evening parties and stand out from the rest, while feeling relaxed and comfortable," adds Shalini Verma.
"ShalinIndia also brings for summer 2011, unique crinkled and beaded colorful cotton scarves that serve not only as elegant accessories for women, but also help to protect the face and body from the scorching Sun. These long cotton scarves are multi- purpose, and one can drape them as sarongs while enjoying on the beach," added Shalini Verma.
Fashion is incomplete without jewellery. Accordingly, ShalinIndia brings traditional and antique style India jewelry in sterling silver and gemstones. Silver has unique cooling properties and, therefore, suitable in warm weather. This also explains why silver jewelry is so popular among Indian women. "Among our jewelry, especially suitable for summer, are belly-chains, armlets, and ankle bracelets in sterling silver; they are casual, charming and popular with women of all ages," said Shalini Verma.
ShalinIndia aims to make India online shopping easy for its customers. Its products are stored in India, US, UK, France, Germany and Canada. Shalini Verma says, "we deliver on time and reliably in any part of the world; our customers also do not need to worry about customs charges as items are often shipped from the same country locations, and we provide 'no questions asked' return and refund facility to our customers."
ShalinIndia is an online India shopping store selling mainly jewelry, clothing and home and garden products. Besides, selling its products through its own site, shalinindia.com, it also sells its products as ShalinIndia brand through Amazon in the US, UK, France, Germany and Japan, and through eBay in the US and UK.
###