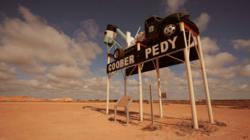 (PRWEB) June 28, 2011
In a controversial move designed to tackle misconceptions about cruising head-on, the cruise line has launched a competition asking Australians to let them know what's stopping them from taking a holiday at sea.
P&O Cruises then plans to send the six top respondents on a free cruise – with a companion or as part of a family of four.
"We know from our research that some people hesitate to take a cruise because they are concerned about getting sea sick. Others think they'll be bored and there are some who don't want to spend days getting to a destination," said Jenny Lourey, Senior Vice President of Carnival Australia which represents P&O Cruises.
"They're exactly the kind of people we want to enter this competition," Ms Lourey said.
Entrants are invited to upload a video or photos accompanied by 200 words, explaining their reservations about cruising. The best entries will win a free nine-night Pacific Islands cruise holiday for two adults, or a family of two adults and two children, with P&O Cruises filming their experiences onboard.
The search for landlubbers began in the inland South Australian mining town of Coober Pedy where P&O Cruises uncovered some land-locked locals who were very hesitant about cruising, while filming the competition's promotional video with agency, BMF.
"We're confident that once we put people with such doubts on a cruise they'll change their perception of cruising. And by producing videos on their experiences we'll help change the minds of thousands of others," Ms Lourey said.
"Close to half a million Australians went cruising last year and the numbers are growing by almost 20 per cent a year, so there are a lot of people who already know how great a holiday at sea is.
"But there are others who clearly have reservations – and they are the ones we want to convince."
Entries open tomorrow with the cruise line calling for recruits through newspaper ads as well as through its website, blog and Facebook pages.
Enter for your chance to win by visiting http://www.pocruises.com.au/landlubbers
Entrants must be Australian residents, entries close at 11:59pm Sunday July 24, 2011.
For bookings and information on cruise holidays visit the P&O Cruises website. Alternatively contact a licensed travel agent or P&O directly on 13 24 94.
###