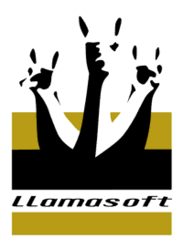 We've been impressed with LLamasoft's technology, their people, and their focus on continuous innovation in the supply chain design and analytics space
Ann Arbor, MI (PRWEB) June 27, 2011
SD Retail Consulting – a versatile, boutique consulting group with global resources, serving the retail and related industries - has partnered with LLamasoft to incorporate Supply Chain Guru to power their supply chain services team.
Supply Chain Guru® will be integrated with SD Retail's services approach and expertise in balancing processes, systems, people, and assets to provide a complete end-to-end solution from design to execution.
"We've been impressed with LLamasoft's technology, their people, and their focus on continuous innovation in the supply chain design and analytics space", says Sheldon Church, Director and head of the SD Retail Consulting Supply Chain practice. "In the projects we have completed with Llamasoft, Supply Chain Guru has proven to be versatile, flexible and highly effective at supporting a wide spectrum of needs for our diverse retail clients. We look forward to further incorporating their technology into our services practice."
"We are excited to work with SD Retail Consulting as they bring a deep domain expertise in the retail sector", states John Ames, Jr., Vice President of Alliances for LLamasoft.
About LLamasoft
LLamasoft provides software and expertise to design and improve supply chain network operations. Supply Chain Guru® is the leading supply chain strategic planning application available in the market today. It enables companies to model their end-to-end supply chain and identify strategies to optimize profitability and service, and to achieve the lowest total cost to serve customers. For more information, visit http://www.LLamasoft.com or contact info(at)LLamasoft(dot)com.
About SD Retail Consulting
For nearly 40 years, SD Retail Consulting has maintained a recognized position as a leading global provider of process improvement and business consulting to retailers and consumer businesses. Primary disciplines include store operations, workforce management, merchandising, supply chain, strategic growth initiatives, customer experience, headquarters effectiveness, and shrink & margin recovery. SD Retail has a proven track record of developing customized solutions and implementing those solutions while managing change and delivering measurable and sustainable results. SD Retail is a member of the Hilco Organization and maintains primary office locations in Chicago, New York, Boston, Toronto, and London (UK).
###