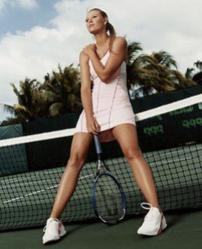 People who have affairs tend to be high risk taking go getters and their choice of leisure pursuits seems to reflect these characteristics.
London, UK (PRWEB UK) 29 June 2011
Undercover Lovers, the UK's premier dating service for people already in a relationship, surveyed its 500,000 members on their favourite sporting pastimes. Of the 5,425 female respondents, tennis was the overwhelming No 1 option for the ladies, with 25% citing a knock up on the courts as their preferred choice of physical activity. Amongst the 4,995 male respondents, golf was the clear winner, with 27% of the philandering gents choosing it as their favourite leisure pursuit.
A hot and sweaty work out at the gym was the second most popular answer for both genders, chosen by 18% of the women and 20% of the men. Yoga was the third most popular sporting pursuit for Undercover Lovers' adulterous ladies whilst rugby was third pick for the guys.
The results of the survey are as follows:
Women Top 10
1. Tennis 25%
2. Gym Session 18%
3. Yoga 14%
4. Aerobics 12%
5. Running 10%
6. Swimming 7%
7. Walking 5%
8.= Golf 3%
8.= Cycling 3%
10. Badminton 2%
Men Top 10
1. Golf 27%
2. Gym Session 20%
3. Rugby 15%
4. Football 10%
5. Fishing 7%
6.= Running 6%
6.= Cycling 6%
8. Swimming 3%
9.= Squash 2%
9.= Cricket 2%
Site spokesperson and co-founder Emily Pope said of the results: 'It's interesting that the top choices for both our female and male members are highly competitive, individual sports. People who have affairs tend to be high risk taking go getters and their choice of leisure pursuits seems to reflect these characteristics."
Her French co-founder, Amélie Duval commented: "The UK's husbands should be aware that when their wives are admiring Rafa Nadal's rippling torso whilst watching Wimbledon this week, and the umpire says 'New balls please,' that their thoughts may be straying elsewhere, to an illicit lover. And UK wives should perhaps suspect that when their husbands claim to be going out for a game of golf, they may have a different kind of hole in one in mind!"
About UndercoverLovers.com
Undercover Lovers is unique in that it is the UK's only married dating service run by women. The site currently has over 500,000 members of whom 358,225 are UK residents and 124,403 live across the English Channel. The typical member is a 30 or 40 something professional earning significantly more than the average wage and has been married 5+ years.
Founded in 2010 by Anglo/French friends Emily Pope and Amélie Duval, it has grown rapidly to become the foremost online dating destination for married women, and the men who wish to meet them. Undercover Lovers was created to provide a safe, discreet and non-judgmental environment, where married women and men can meet.
Undercover Lovers retain a stack of statistics on adultery and related subjects and are happy to share this information with interested journalists. We have experienced media representatives available to contribute to discussions on the subject, as well as female and male members willing to talk openly about their experiences on and off the site.
Contact:
Emily Pope
07415 854750
emilyundercover(at)gmail(dot)com
###