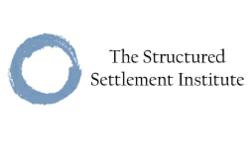 Boynton Beach, FL (PRWEB) June 30, 2011
A Harris County, Texas district court earlier this month struck down Imperial Structured Settlements' attempt to use the courts to prohibit RSL Funding from offering customers more money for their annuity payments. "Imperial's use of the court system to limit competition was recently rejected through a court imposed Summary Judgment on June 14, 2011 in the district court of Harris County, Texas (Cause No. 2010-49166)," states Stewart Feldman, speaking on behalf of The Structured Settlement Institute (SSI, http://www.structuredsettlementinstitute.org), a not-for-profit organization established to educate sellers of structured settlements regarding fair and equitable industry practices.
RSL Funding is recognized nationally for offering structured settlement recipients more money for their future settlement payments. RSL Funding is a direct competitor of Imperial's in the marketplace for the purchase of future payments. Imperial sought the court's assistance in preventing annuitants from receiving more lucrative offers from RSL Funding.
Companies like RSL Funding actively pursue owners of structured settlement payments to make competitive offers, leaving the customers and the courts to ultimately decide whether it is in the payees' best interest to receive more money than less.
The Texas court upheld the annuity recipient's right to continue seeking competitive offers until an enforceable contract with the customer is in place. As a matter of law, no structured settlement company can bind a customer to a transfer agreement until an application for transfer of structured settlement payment rights has been approved by the courts and not until an order of transfer has been entered by a court. Until these contractual prerequisites are met, customers are welcome (and encouraged) to continue looking for offers that serve their best interests.
Imperial argued that its proposed transfer agreement that had not yet been approved by a court is an enforceable contract with its customer, so that any competitor offering more money to the customer is subject to a claim for "tortious interference with an existing contract," when in fact, Imperial has no legal right to prohibit competition. Courts have ruled against Imperial, striking down as unfair its sales tactics in favor of broader market competition.
In a recent securities filing, Imperial's parent, Imperial Holdings' reported that its average discount rate was 18.3% per year. According to Stewart Feldman, "Such an astonishingly high discount rate is unsustainable and is an aberration in the marketplace. It's no wonder why Imperial resorted to the courts to protect its untenable position."
According to Mr. Feldman of the Structured Settlement Institute, an educational organization, "As a result of the recent court ruling, customers are able to survey the marketplace to evaluate fair pricing for the sale of their future structured settlement payments." And as a result, RSL Funding will continue to make competitive offers to annuitants.
For further information, contact the Structured Settlement Institute (SSI) at (561) 880-0333, a not-for-profit organization established to educate sellers of structured settlements regarding fair and equitable industry practices.
###