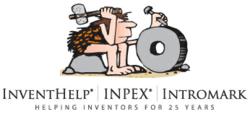 Pittsburgh, PA (PRWEB) June 29, 2011
InventHelp®, America's largest inventor service company, announces that one of its clients, an inventor from Kentucky, has designed an accessory that would aid the user in matching a light switch to the décor of the rest of the room. This invention is patented.
The "Color Blind Light Switch Cover" would serve as a quick and easy way to add color to a room. The invention could enable a light switch to match with the rest of the room, while also ensuring that the switch itself remains sanitary. It could help protect the switch from damage and would be easily interchangeable for a different look.
The invention would consist of a light switch cover made from plastic or rubber with a satin finish. Producible in various shapes, sizes and colors, the Color Blind Light Switch Cover would match any room's theme or decorative decor. To use, an individual would simply slide the cover over any standard light switch, and the cap would be held in position via suction or a light adhesive. The inventor also suggests that a glow-in-the-dark version be produced, as well as themed covers, such as a white cover with a baseball, basketball or football as the tip to represent a sports theme.
InventHelp® is attempting to submit the invention to companies for review. If substantial interest is expressed, the company will attempt to negotiate for a sale or royalties for the inventor. For more information, telephone Dept. 08-CCT-253 at (800) 851-6030.
# # #