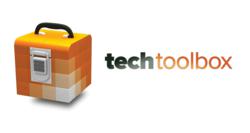 KECK Active Directory management tools are available for immediate download (including a 30-day free trial).
Tulsa, OK (PRWEB) June 28, 2011
TechToolbox, LLC, a provider of powerful and affordable web based tools for system administrators, today announced Keck, its debut tool that focuses on Microsoft Windows Remote Active Directory Management. KECK will free system administrators world-wide to remotely manage their Active Directory environments from any web connected PC, Mac or mobile web enabled device.
KECK extends Active Directory management to standard web connected devices without the need for Virtual Private Networks (VPNs) or Remote Desktop connections, both of which can be difficult and expensive to deploy and maintain at remote locations.
"We are excited to launch KECK to the public at a time when Virtualization and Cloud Based computing is just coming into wide acceptance within the I.T. industry", said Yasser Khan, VP of I.T. at TechToolbox. "We anticipate a significant increase in the need to remotely manage Active Directory server environments as companies continue to move toward centralization", said Mr. Khan.
KECK allows even thinly connected mobile system administrators to reset the password of a company employee or to remotely manage critical Active Directory functions which, if not resolved, could restrict or halt user productivity. System Admins who are away from their office can review and resolve major server issues, which might otherwise halt key operations until the issue can be corrected. Correcting an Active Directory issue may only take a few seconds to resolve if the System Admin can access the system remotely, however, it might take hours if the System Admin is far away from access to the equipment necessary to implement the correction to the Active Directory Server.
KECK Highlights

Remotely and securely connect to, and fully manage multiple Active Directory servers
Unlock / lock user's accounts
Manage, create and delete user's accounts
Manage, create and delete user's groups
Review, start and stop server services
Manage multiple types of system event logs
Review or export numerous Active Directory reports
TechToolbox's KECK – Web Based Active Directory Management Tool is supported on most current web browsers and platforms including mobile phones and mobile computing devices. KECK Active Directory management tools are available for immediate download (including a 30-day free trial) at http://www.TechToolbox.com.
Additional Resources
Tech Toolbox Forums
Tech Toolbox Blogs for IT Admins
Tech Toolbox Facebook
Tech Toolbox Twitter
Tech Toolbox YouTube Channel for IT Admins
About TechToolbox
TechToolbox provides powerful and affordable, web-based I.T. management software to customers worldwide – from small businesses and individual System Administrators to Fortune 500 enterprises. Our mission is to simplify the daily tasks our customers encounter as they multitask in mission critical I.T. environments. TechToolbox, LLC is run by I.T. personnel who live in the trenches, where System Administrators need affordable tools that keep them ahead of the daily challenges they face. Learn more today at http://www.TechToolbox.com.
# # #