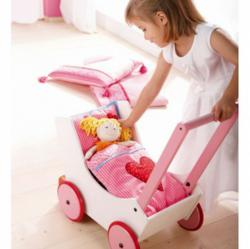 Consumers outside the Mechanicsburg, PA area can enter coupon code 4DIAMONDS through October 31, 2011 on the Julabug.com website to receive a 5% discount and generate an additional 5% donation by Julabug to the Four Diamonds Fund
(PRWEB) June 28, 2011
Julabug.com is supporting the Four Diamonds Fund's effort to conquer childhood cancer. The Four Diamonds Fund assists children at the Penn State Hershey Children's Hospital and their families through superior care, comprehensive support, and innovative research. The fund offsets the cost of treatment that insurance does not cover, as well as expenses that may disrupt the welfare of the child, such as car repairs, rent, or household utilities. The fund also supports the medical team that cares for the children and funds pediatric cancer research through start-up grants and the Four Diamonds Pediatric Cancer Research Institute. A silent auction to benefit Four Diamonds will be held on July 16, 2011 and will include Julabug.com products from brands such as Haba Toys, Plan Toys, and Uncle Goose. For those in the Mechanicsburg, PA area, the event will be held at the Indian Creek Pool (458 ½ Pawnee Drive, Mechanicsburg, PA). Dinner, libations, music, and silent auction are included in the $30 admission ticket. For more information about the event or to RSVP, email diamonds4dustin(at)yahoo(dot)com.
Additionally, all orders placed on Julabug.com through October 31, 2011 using the coupon code 4DIAMONDS will receive a 5% discount and will generate an additional 5% donation by Julabug to the Four Diamonds Fund. Please share this coupon code with friends and family around the country to help make this fundraiser a success!
For more information about Julabug.com: Contact: Susan Klieman or Sandra Gunthorpe-Orr susan(at)julabug(dot)com sandra(at)julabug(dot)com
(888) 294-8799
Specializing in organic, modern, and European toys for babies and children through age 8, Julabug.com offers a compelling and unparalleled shopping experience for parents and gift-givers seeking to create thoughtful, rich, and beautiful environments for the little ones in their lives.
###