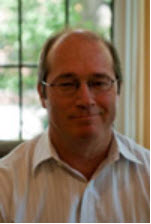 "Instead of starting with the process model, start with the participants within the process. Once their needs are understood, processes can be developed that support those needs, not the other way around." - Steve Russell, CTO, Global 360
Dallas, TX (PRWEB) June 28, 2011
Global 360, a leading provider of process and case management solutions, announces the availability of a complimentary PDF version of "How Social Technologies Enhance the BPM Experience for All Participants", a chapter of the newly published book "Social BPM - Work, Planning and Collaboration Under the Impact of Social Technology" contributed by Steve Russell, Senior Vice President, Research and Development and Chief Technology Officer, Global 360. Several BPM industry experts contributed to the book, including Clay Richardson, Senior Analyst, Forrester Research, Inc., Sandy Kemsley, independent BPM analyst and Nathanial Palmer, Executive Director, Workflow Management Coalition.
In the February 2011 Forrester Research, Inc. report "Social Breaks the Logjam on Business Process Improvement Initiatives" Senior Analyst Clay Richardson discusses the definition of social BPM. "The "Forrester TechRadar™ For BP&A Pros: Business Process Management Suites, Q3 2009" report first highlighted the trend of business process pros combining BPM with social tools and behaviors. Forrester refers to this combination of BPM and social as "social BPM."
In his chapter in the book Steve Russell explains how integrating BPM methodology, social networking, information sharing and collaboration capabilities into BPM implementations enables organizations to significantly improve how everyone performs their work, particularly process end users.
"Instead of starting with the process model, start with the participants within the process. Once their needs are understood, processes can be developed that support those needs, not the other way around. Social technologies exist to accelerate social conventions that people already participate in. When evaluating how participants work within a process, how they collaborate and access information should be a part of that analysis. By having social technologies as a part of the BPM toolkit, the value delivered to a participant is increased," stated Steve Russell, Senior Vice President, Research and Development and CTO, Global 360.
Mr. Russell also provides guidelines for BPM implementations that drive the value and inclusion of social technologies and conventions, including:

Make the participant the center of the universe
Capture, rank and share everything
Promote collaboration
Create social feedback loops
Use social conventions for non-social applications
Read more of Mr. Russell's insights on social BPM and receive a complimentary PDF version of his book chapter.
Mr. Russell is a frequent speaker and author on the topic of business process management, including writing the e-book "How Can Companies Kill the Things that Kill Productivity?" and co-authoring the "Getting Started with BPM" article series for BPM.com.
About Global 360
With more than 2,000 customers in 70 countries, Global 360, Inc. is a leading provider of process and case management solutions. Global 360 is headquartered in Texas with operations in North America, Europe, Asia Pacific and South Africa. For more information, call 1-214-520-1660 or visit the company web site at http://www.Global360.com.
###