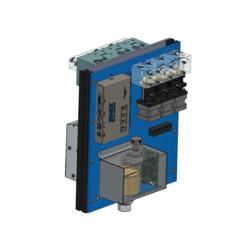 Questions from customers at the end of each webinar provided some of the best content.
(PRWEB) June 29, 2011
Unlike most webinars presented today, this series features engineers, scientists, product managers, plus an IVD industry design engineer in a round-table discussion that is fast-paced, informative, and even entertaining. Topics include: System Optimization, Pumps, Connections (tubing, fittings, manifolds), Debubbling & Degassing Fluids, and Valves.
In reviewing the series, moderator Bob McCarthy commented, "The questions from customers at the end of each webinar provided some of the best content. It was a great way to learn what's on customers' minds within such a competitive industry." The format for each program was a round-table discussion followed by a Q&A segment in which the participants responded to questions sent in by the audience in the original webcast. Each segment cites real-life examples of how IDEX Health & Science engineers create value for diagnostic OEMS, move instruments to market faster, and resolve fluidic challenges beyond the day-to-day experience of even seasoned design engineers.
For instant viewing and future webinar registration, click here!
About IDEX Health & Science LLC
Designs, develops, and manufactures liquid subassemblies and precision components for a wide range of applications requiring precise control and measurement. Specializing in component integration that results in innovative and optimized OEM fluidic systems, IDEX Health & Science is the synthesis of leading component and technology suppliers to the Analytical Instrument, In Vitro Diagnostics, and Biotechnology markets. Product range includes: Eastern Plastics manifolds and precision plastic parts; Innovadyne automated liquid handling systems; Ismatec peristaltic pumps and advanced microprocessor controllers and drives; Isolation Technologies column hardware; Rheodyne fluidic valves; Sapphire Engineering precision dispense pumps and HPLC components; Systec degassers/debubblers; and Upchurch Scientific tubing, fittings, and customized assemblies.
###