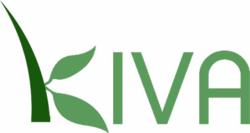 Vancouver, BC (PRWEB) June 29, 2011
Dan Lok, successful entrepreneur and salon business expert, is pleased to announce his latest endeavor: fundraising for the microloan charity Kiva, which supports mainly women entrepreneurs in developing countries with small business loans.
Kiva is a nonprofit organization which helps women establish and run successful businesses in developing countries by providing "micro-loans". On average 80% of their loans go to women.
Loans as small as $25 are used to sustain or launch new businesses, allowing women to support themselves and their families, and to contribute to their community's economic success.
The loans are repaid in a series of small payments.
To support Kiva and their efforts, Lok has set up the Salon Business Expert Community Kiva Lending Team, with the goal of enlisting fellow salon and spa owners to help other, less fortunate business owners build a better future for themselves, their families, and their communities.
Lok's goal is for this Kiva Lending Team to lend $1 million over the next ten years to women entrepreneurs around the world.
Lok is also donating 100 percents of the profits from his upcoming book "Lies Salon Owners Believe, And The Truth That Sets Them Free", to Kiva.
In his book, which will be available in August, Lok reveals the secrets behind his success, and how readers can use his methods to transform any salon or day spa in any city into a profitable business, while still maintaining quality of life and having time for themselves.
Lok, who first went into business for himself while still in high school, spent years of trial and error before perfecting the system which enabled him to launch a profitable salon business during a recession, in an area oversaturated with direct competition.
He is now internationally recognized as a salon business expert, and is a sought-after public speaker and consultant to salon owners.
Those seeking more information or wishing to join the Kiva Lending Team may visit http://www.salonbusinessexpert.com
###