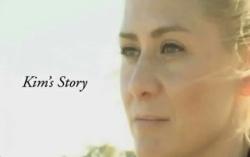 Chicago, IL (PRWEB) June 28, 2011
"What do you do if your teeth start falling out all by themselves? Panic? Hide? Or call for a maxillofacial prosthodontist?" asks the American College of Prosthodontists.
The video "Kim's Story," produced by the American College of Prosthodontists, tells the story of how prosthodontic intervention created a beautiful smile for a New York mother of two haunted by failing dental work that undermined her upper arch.
Kim was born with a cleft palate and required extensive dental work throughout childhood. At age 38, her original dental solutions failed. She turned to New York maxillofacial prosthodontist Lawrence E. Brecht, D.D.S., who led a multi-disciplinary team that forged a complex reconstruction and created what jewelry designer Kim calls natural-looking, "museum quality" teeth.
Maxillofacial prosthodontists are dental specialists in demanding reconstructions and creating prostheses for soldiers with serious head injuries. To become a maxillofacial prosthodontist requires four years training beyond four years of dental school. Prosthodontists specialize in esthetic procedures including veneers, teeth whitening, dental implants, dentures and crowns. Three years of training after dental school are required to become a prosthodontist.
About the American College of Prosthodontists: The American College of Prosthodontists is the professional association of dentists with advanced specialty training who restore and replace teeth to create optimal oral health, both in function and appearance, including dental implants, dentures, veneers, crowns and teeth whitening. For more information visit http://www.prosthodontics.org or to find a prosthodontist near you visit http://www.gotoapro.org.
###