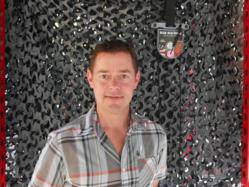 At Vans, Mark spearheaded groundbreaking sponsorship and partnership programs for the first Action Sports series in history, the Vans Triple Crown Series, as well the Vans Warped Tour which kicked off its 17th year this week
Duarte, CA (PRWEB) June 28, 2011
Mark L. Livingston has joined CrossCore, Inc. as Director of Business Development, where he will oversee sales, business affairs and strategic initiatives and planning. Prior to CrossCore, Livingston served as Vice President, Brand Alliances at Westfield Shopping Centers and Director of Strategic Alliances and Sponsorships at Vans Shoes.
In his role as head of partnership marketing at Westfield Shopping Centers in Los Angeles, Mark's team launched the "Mall As Media" program at Westfield generating millions of dollars in new types of revenue for the shopping center giant from marketers including Coca-Cola, American Express, and Paramount Pictures.
At Vans, Mark spearheaded groundbreaking sponsorship and partnership programs for the first Action Sports series in history, the Vans Triple Crown Series, as well the Vans Warped Tour which kicked off its 17th year this week. He was an instrumental player in developing relationships with strategic partners including XBOX, Ford Trucks, Mountain Dew and G-Shock, and with media partners NBC Sports, FOX Sports, ESPN, and Transworld Media.
Prior to joining CrossCore, Mark consulted on various film, television and marketing projects in Los Angeles and New York. He also served as Media Sales Accounts Director for Reactrix Systems, a cutting edge digital advertising company. Having family roots in the advertising and media industries, Mark began his career in radio sales, and then helped launch Tall Wall Media, a revolutionary out-of-home company owned then by Initiative Media. Livingston was also part of Initiative's original team to launch its media and sponsorship offerings in China and in the U.S. Livingston is a graduate of Saint Mary's College of California.
"Mark was a key member of our team at Vans and we set new bars in forming strategic partnerships and brought in more sponsorship revenue than anyone could have imagined. He helped our team affect change and to pave the way for the Action Sports industry. What we have accomplished together deserves a next round so I am very happy to have him on my side again. We will crush it," said Jay Wilson Vice President, Global Marketing, CrossCore, Inc.
The CrossCore War Machine® and CrossCore180 distinguish themselves with a rotating pulley at the suspension point of the ropes, which can be locked for a stabilized workout or unlocked by pulling the pin to allow more movement to mimic sports movements adding balance and agility to one's training. CrossCore products are commercial grade and were originally designed for Military training, Mixed Martial Arts and Action Sports. CrossCore products and its up-and-coming fitness education and training initiatives offer benefits in all areas fitness training, sports and rehabilitation.
"With his expertise in the media, marketing and business development, Mark has worked on many product and company launches. He has been part of new industries emerging and many brands becoming the leaders in their fields. We think he is a great addition to our team," said J.P. Brice, Vice President, CrossCore, Inc.
CrossCore, Inc. is a manufacturer of advanced "Rotational Bodyweight Training" products and accessories. Its one-of-a kind patent pending pulley systems adds rotational movements to continuously engage the core and the entire body to create highly effective training techniques. Additionally, Crosscore products offer high versatility in fitness training with the addition of accessories including kettlebells, rings, straps, and sandbags to deliver peak conditioning opportunities. CrossCore allows all levels and ages of users- fitness enthusiasts, sports performance athletes, military personnel, mixed martial artists and more- to safely challenge themselves and to actively grow their fitness goals. CrossCore's rotate to engage products are distributed in the U.S. and Internationally.
For more information please go to http://www.crosscore-usa.com or contact Jay Wilson at http://www.jay@crosscore-usa.com
###