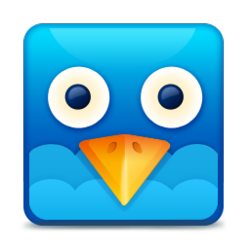 If you are going to promote your Twitter account and thus attract more traffic to your site, do not overpay for doubtful services. Twidium is the best choice.
NY (PRWEB) June 30, 2011
The new software for Twitter users, called Twidium, which helps to get more followers has been released recently by Twidium Company. The problem of getting more followers is widespread among the novices on Twitter and for that group this software is a must. The program is also very useful for the advanced users as there are never too many followers, right?
Twidium director L.Kofman stated that: "If you don't know what to do with your Twitter account, because there is nobody you can send a message to, try our new software for a couple of days. You will be able to get about 400 followers. Have a rest and see how the figures grow. I am sure it is a very useful tool for all SEO professionals."
Twitter is becoming the most important source of news and communication for businesses and individuals nowadays. Twitter has changed the way people get and share information. Stories about companies making thousands and millions of the sales trough twitter prove that twitter could be the number one marketing instrument, making good profits on investment. Site owners can receive targeted visitors from Twitter. Celebrities can get more followers. There are about 200 million users of this social network today, so there are plenty of opportunities for everybody to find fresh news, to interact with each other or grow their businesses through Twitter.
The problem that arises before many users when they first start dealing with Twitter is the lack of twitter followers. Twitter is a valuable instrument only for those who have a lot of people following them, otherwise there is no point in using it. Consequently, to become more powerful on Twitter it takes to get more followers.
The question is whether one has enough spare time to spend on building those followers, because growing of twitter popularity is very time consuming. Manually clicking on hundreds of accounts while following or unfollowing them is a boring process, and it is easy to forget who is who. It is here where Twitter marketing software, called Twidium comes for help offering to get more followers quickly.
Twidium director L.Kofman also states that: "If you are going to promote your Twitter account and thus attract more traffic to your site, do not overpay for doubtful services. Twidium is the best choice. I know bloggers who managed to get more than 1000 subscribers of their blogs in half a year period.They tried many different methods, but neither of them had such an effect like Twidium."
Generally speaking, Twitter users who follow lots of people usually have got a lot of followers themselves, because their profile link receives an additional Twitter exposure. Twidium uses Google to find relevant accounts according to the various sets of criteria such as the key phrases they tweet about, the frequency and the number of tweets, the date of the latest tweet, the following/followers ratio, location, language and even gender. After that it sends them the following requests. Many of those users follow back, and, as a result, the number of followers increases. The value of this approach is that Twidium finds the accounts with the similar interests, as the search is based on the very precise information. Soon they become the hard core of followers.
Twidium is promotion software with one week free trial period. It works in three modes such as mass following, list following and unfollowing,. Combining them, it is possible to get more followers in a very short time. Twidium is easy to use. It works fast and it allows everybody to make their initial steps in Twitter with confidence.
###