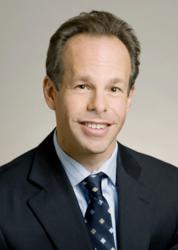 Knowing what to expect and prepare for can really help an auto accident victim make a great recovery. We hope our resource center will answer important questions that can give them peace of mind.
Farmington Hills, MI (PRWEB) June 28, 2011
Michigan Auto Law, the state's largest law firm exclusively helping people injured in car accidents, has launched a new online resource center to help people recovering from auto accidents.
"When you're recovering from a car accident, there's so much you need to learn about right away. Car accident injury victims are usually unsure of their insurance rights. They don't know if they need a lawyer to help them. Paying the medical bills and caring for themselves and their families can be more challenging than ever," said accident lawyer Steven M. Gursten, partner of Farmington Hills-based Michigan Auto Law.
"We've developed this online resource center to answer these questions and help protect car accident victims. We want to put people on their path to recovery," he added.
The Michigan Auto Law car accident resource center includes expert legal advice on:
Michigan car accident FAQs
Our auto accident attorneys answer common questions – including what to do after a crash, the Michigan No-Fault law and filing a lawsuit in Michigan.
Car accident checklists
We're giving you the tools to best protect yourself throughout the litigation process, such as what to do at the accident scene, safe driving tips and 17 mistakes to avoid.
Do I have a car accident lawsuit?
Information about the Michigan auto law and the inner workings of your possible lawsuit.
Getting the best medical care after a Michigan car accident
Read how the right medical treatment can dramatically affect an auto accident victim's recovery and lawsuit.
Car insurance coverage issues: Driving other people's cars, renting and riding as passengers
Straight answers on auto insurance protections for car accidents involving several different driving situations.
How to find a lawyer for your car accident
How to choose the most qualified car accident lawyer to secure the best results for your lawsuit.
Said Gursten, "Knowing what to expect and prepare for can really help a car accident victim make a great recovery. We hope our resource center can give them peace of mind."
About Steven M. Gursten: Steven M. Gursten is recognized as one of the nation's top car accident lawyers handling serious auto negligence lawsuits and truck accident cases. He holds leadership in several local and national legal organizations aimed at helping accident lawyers handling traumatic brain injury cases. Gursten received the top-reported auto or truck accident jury verdict and settlement in 2008, 2009 and 2010, according to published reports from Michigan Lawyers Weekly.
About Michigan Auto Law: Michigan Auto Law is a third-generation law firm with 17 lawyers exclusively handling automobile accident and No-Fault insurance litigation throughout the state. The firm has offices in Farmington Hills, Sterling Heights, Detroit, Ann Arbor and Grand Rapids. Call (800) 777-0028 to speak with one of our lawyers now. The call and the advice is free.
###