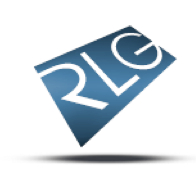 New York, NY (PRWEB) June 28, 2011
The Supreme Court of the United States on June 23 issued its decision in Pliva, Inc. v. Mensing (case no. 09-993) and two related cases http://www.supremecourt.gov/opinions/10pdf/09-993.pdf. Petitioner Pliva is a generic drug manufacturer; respondent Gladys Mensing developed tardive dyskinesia after taking a generic form of the drug Reglan (metoclopramide) manufactured by Pliva. Mensing had sued Pliva, claiming that Pliva was liable to her for her injuries because Pliva had failed to adequately warn consumers of the dangers of the drug, in violation of the laws of Minnesota. The Supreme Court decided that Pliva had a complete defense to the claim against it.
The majority opinion of the Supreme Court provides, essentially, that a generic drug manufacturer has an "impossibility" defense to a claim that it violated state law (by allegedly failing to include warnings on product labeling) because federal law—which completely pre-empts state law in this arena—requires that the label of a generic drug be the effective equivalent of the label of the name brand drug. The information given on the label of a brand name drug is decided by the brand name drug manufacturer in cooperation with the FDA. A generic drug manufacturer may not, under federal law, change its product's label unilaterally—making it impossible for a generic drug manufacturer to comply with both a state law that requires disclosure of risks (that are known or should be known by the manufacturer) and the federal regulations promulgated by the FDA.
Rochelle Rottenstein of the Rottenstein Law Group notes that while the decision appears to be a victory for generic drug manufacturers, there are several possible consequences that might result, sooner or later, unless Congress enacts legislation undoing the Court's decision. Most immediately, if perhaps least likely, those who want to ensure that they will be able to sue a drug's manufacturer in the event that the drug causes them harm, mindful of the decision, might insist on receiving only name brand drugs. Name brand drug manufacturers' liability for failures to warn of dangers is not lessened in any way by the recent decision.
More likely, however, is that the victory for generic manufacturers might translate to a big problem for brand name drug manufacturers. Because a generic drug manufacturer is not permitted under federal regulations to change product labeling unless and until the brand name drug manufacturer does, an injured person who is now precluded from suing the manufacturer of the generic drug he or she took might now instead sue the brand name manufacturer, claiming that the failure to change the brand name labeling directly resulted in the inability of the generic manufacturer to change its labeling, which in turn caused the claimant's injury. Even though the victim did not take the brand name medication, she might still have a claim against the brand name manufacturer, somewhat less directly, but still arguably directly enough under the law.
Justice Thomas, writing for the majority, expressed some sympathy for Mensing and her fellow respondent: "We recognize that from the perspective of Mensing and Demahy, finding pre-emption here but not in (a previous case, against a brand name manufacturer) makes little sense. Had Mensing and Demahy taken Reglan, the brand-name drug prescribed by their doctors… their lawsuits would not be pre-empted. But because pharmacists, acting in full accord with state law, substituted generic metoclopramide instead, federal law pre-empts these lawsuits. * * * We acknowledge the unfortunate hand that federal drug regulation has dealt Mensing, Demahy, and others similarly situated."
The Rottenstein Law Group maintains a Web site to provide comprehensive information to the public about specific http:// dangerous drugs and defective medical products. Those who wish to learn about particular harmful medications or faulty devices will be able to find all relevant information at the site, which is updated regularly as new information becomes available. The Web site URL is http://www.rotlaw.com.
About THE ROTTENSTEIN LAW GROUP
The Rottenstein Law Group is a New York-based law firm that represents clients in mass tort actions. The firm was founded by Rochelle Rottenstein, who has more than two decades of experience as a lawyer, to represent clients in consumer product injury, mass tort, and class action lawsuits in a compassionate manner. http://www.rotlaw.com
Contact:
The Rottenstein Law Group, LLP
Rochelle Rottenstein, Esq.
1259 Veeder Drive
Hewlett NY 11557
(212) 933-9500 (office phone)
(212) 933-9980 (facsimile)
rochelle(at)rotlaw(dot)com
###