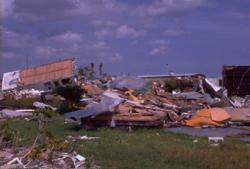 Florida property adjusters are vital to recovery.
Harpers Ferry, WV (PRWEB) June 29, 2011
WeTrainAdjusters recently announced their Introductory JumpStart Program for property adjusters. The goal of this new program is to help determine a person's interest in the field of property adjusting. It includes two online courses for only $10:

Insurance Basics
Introduction to Catastrophe Claims Adjusting
This represents a 50% discount off the course's standard price.
Students can take the two courses, learn the basics of insurance and catastrophe adjusting and ultimately get their adjusting license without incurring any up front cost.
"This Introductory JumpStart program is for someone who wants to test the waters before they dive in," says Scott Hutton, Training Director for MindCross Training, the company that developed WeTrainAdjusters. "But even though there is an ongoing need for adjusters, this career may not be for everyone. The Introductory JumpStart program helps you find out quickly and painlessly if it's a good fit. Prospective adjusters can 'put their toe in the water' before deciding to dive all the way in for very little upfront investment."
After completing the two courses, students can rapidly move on to the WeTrainAdjusters Florida adjuster's license training program. It's the next required step to obtain the Florida adjuster's license. When enrolling in the Florida PPIA Licensing and Designation Program, the $10 will be applied to the tuition.
About WeTrainAdjusters
WeTrainAdjusters is an insurance-focused area of MindCross Training. Founded in 2001, MindCross Training is a training development company focused on providing various types of cost-effective training and training services. MindCross is currently working with partners in the insurance industry to provide adjusters with the best training available. MindCross is an authorized Continuing Education (CE) provider in Texas and Florida.
###