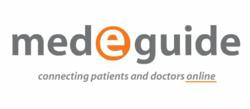 Bangkok, Thailand (PRWEB) June 29, 2011
Sime Darby Healthcare has launched their newly redesigned website, which includes a new doctor finder powered by Medeguide. Sime Darby Healthcare is one of Malaysia's most recognized private hospital brands. The company's flagship hospital, Sime Darby Medical Centre Subang Jaya, is a JCI accredited, multi specialty hospital recognized as a center of excellence in the diagnosis and treatment of cancer, heart disease and disorders of the brain and nervous system.
Founded in 1985, Sime Darby Healthcare has grown from one hospital to a business that now comprises three medical centers, a specialty clinic and a nursing school, and management consulting services. The growth and expansion of Sime Darby Healthcare underscores the company's intentions to become a dominant player in the regional healthcare market and a medical tourism magnet.
The redesigned Sime Darby Healthcare website has a fresh new look and features, including a new doctor finder powered by Medeguide that allows users to find doctors throughout the Sime Darby Healthcare group and book appointments online.
Medeguide founder and CEO, Ruben Toral, says this small upgrade will have an enormous impact on the Sime Darby Healthcare website. "The number one reason people visit a hospital website is to find a doctor," says Toral, a leading healthcare consultant. "We make it easy for patients to search, find and connect with their favorite doctor."
As a former hospital marketing director, Toral sees patients as consumers who make decisions about doctors based on reputation, information and validation. Today's online healthcare consumer may learn of a doctor from a friend, Toral says, but will not act on it until they have more information and validation from others to substantiate the recommendation. Medeguide, he says, helps patients make better choices by giving them information they want and need about doctors.
About Medeguide
Medeguide is an international doctor directory listing quality doctors from leading hospitals in top medical travel destinations. Popular with expatriates and medical tourists, Medeguide allows users to find doctors by country, hospital, specialty, procedure or condition. Users can view and compare doctors without the hassle of going through multiple hospital websites. Medeguide's powerful, easy-to-use online platform enables users to get recommendations about doctors from other patients, request appointments, and read articles about top doctors, treatment options and destinations.
For more information contact:
Leanne Gryga at leanne.gryga@medeguide.com. Tel: + 66 2 762 7851. Medeguide (Thailand) 165 Sukhumvit 49, Bangkok 10110 Thailand. medeguide.com
###