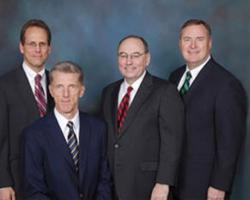 Let us put our 100 years of combined experience in serious personal injury, wrongful death, and accident cases, to work for you.
Yolo County, CA (PRWEB) June 30, 2011
The Yolo County, California law firm of Wells, Call, Clark, Bennett & Clawson announces the launch of an improved website to provide a more valuable online legal resource to current and potential clients.
The site offers helpful information to remove some of the fear and uncertainty from the legal process, including basic information about Yolo County personal injury and auto accident laws.
Website visitors learn how the experienced personal injury attorneys at the Law Offices of Wells, Call, Clark, Bennett & Clawson can assist them with their legal issue. The firm has developed a reputation for maintaining high ethical standards while aggressively representing clients throughout California in personal injury legal matters.
About the Firm
The Law Offices of Wells, Call, Clark, Bennett & Clawson is a northern California law firm specializing in representing people who have been seriously injured or victimized by the wrongful conduct of others. Our partners are dedicated to the community and to seeking justice. We are proud to have been consistently named Best Law Firm in Solano County in The Daily Republic readers' poll. This honor reflects our unwavering dedication to our clients, proven skills, and our professional way of doing business.
Serving clients from Solano, Napa, Yolo, and Contra Costa Counties, and throughout all of California, the firm is dedicated to protecting the rights of individuals. The new website explains each practice area offered by the firm in greater detail. It also shares biographical information about the individual lawyer's backgrounds.
Founded in 1984, the lawyers at The Law Offices of Wells, Call, Clark, Bennett & Clawson have more than 117 years of combined experience. For more information about the firm, please go to http://www.wccbc.com/ or call 707-426-5300 or 1-800-847-8765 for those out of the area.
###