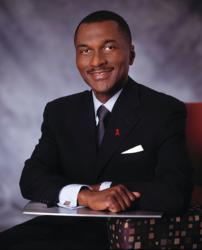 "We are thrilled about the opportunity to celebrate the contributions of the Liberian community in the Diaspora," says founder Samantha Divine Jallah, "while giving back to the next generation and sharing our rich culture with the world."
Newark, Delaware (PRWEB) June 29, 2011
Minority professionals and scholarship recipients will be recognized by Liberian Awards, Inc. for their accomplishments and contributions during an award ceremony on July 8, 2011 at the Chase Center on the Riverfront, Wilmington, Delaware.
Mr. Alexander B. Cummings, Executive Vice President and Chief Administrative Officer, of Coca-Cola will be the inspirational keynote speaker. Honorees include Dr. Iyabode F. Akinsanya-Beysolow (Pediatrician and Medical Officer at Center for Disease Control), Dr. Anthony Barclay (Senior Advisor at World Bank Africa), Dr. C. Patrick Burrowes (Professor at Pennsylvania State University), Judge Melvin Action Johnson (First Black and Youngest Judge of Lithonia, Georgia), Mr. Vamba Sherif (International Bestselling Writer), Mr. Kimmie Weeks (International Humanitarian), Mr. Samuel Kofi Woods (Esteemed Human Rights Advocate), and Sundial Creations (2008 Recipient of Black Enterprise "Emerging Business of the Year Award").
In addition to recognizing the highly accomplished Liberian-born keynote speaker and honorees, Liberian Awards, Inc will be giving scholarships to college students showing academic promise and leadership. Students will also receive mentoring from the organization as well as its past and present honorees. This year's scholarships sponsors are Liberian Awards, Sundial Creations, Build My Hut, and Patricia Jabbeh Wesley.
Other distinguished guests attending the 2011 Liberian Awards ceremony include NFL Player, Mr. Ashton Youboty of the Buffalo Bills; President of Union of Liberian Association in the Americas (ULAA), Mr. Anthony Kesselly; Broadway Star, Ms. Saycon Sengbloh.
History of Liberian Immigrants
Liberian immigrants escaped war to find hope in America and to transform such hope into success. The shared history and connection between Liberia and the United States of America are many. Freed slaves were repatriated to the West African nation in hopes of building a new life. The constitution of Liberia was written by an American. Liberia was an American ally in World War II. Liberia's—and Africa's—first female President, Madam Ellen Johnson-Sirleaf, was Harvard educated. Like their President, many Liberians have capitalized on the educational opportunities of their new home and used their education to fuel their success and give back to Liberia, America, and the world.
About Liberian Awards Inc
Liberian Awards Inc is a minority-owned business designed to lead and inspire the educational and professional success of Liberians in Diaspora. Founded in 2010, Liberian Awards has honored eleven Liberian professionals and granted mentoring services, scholarships, and resources to college students in the United States of America. For more information, visit http://www.LiberianAwards.com.
###