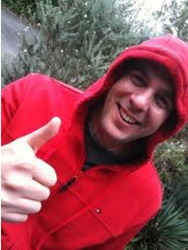 They get easy access to rare, hard-to-find training material provided by world-class internet marketing experts - stuff they wouldn't find elsewhere on the net
Sydney, Australia (PRWEB) June 29, 2011
Nearly six months have passed since founders James Schramko and Andy Grand decided to reduce access for SuperFastResults Internet Marketing forum to the public. The main reason for the limited access has been to create high quality advanced-level training material, providing "early birds" with an edge over would-be competitors. Now, almost half a year later, James and Andy, feel it is time for new students to join their ranks.
"With a closed and private group like ours in SuperFastResults, our members have always enjoyed a more focused and accelerated learning process. They get easy access to rare, hard-to-find training material provided by world-class internet marketing experts - stuff they wouldn't find elsewhere on the net. Our students have had ample time to digest and apply the training found in the forum, and it is time to let others on the waiting list enjoy what we've kept private the past few months." said founder James Schramko.
Mr. Schramko further stated that the main priority of the forum is to avoid information overload on the part of the subscribers, one enormous advantage over public forums, he says.
"We try and test everything before recommending. Also, the specialists we have invited into the forum were very carefully selected. They are there to provide valuable answers and host meaningful discussions. The community itself is filled with like-minded individuals focused on learning and growing their businesses in ethical ways - one of our top conditions required of all members."
Intellectual property theft is also one of the main reasons the forum is kept small according to Mr. Schramko. He stated that aside from the vast amount of patented information from experts in the forum, some of their students get brilliant ideas of their own and often decide to share within the community. With the internet granting access to virtually everything, IP theft is a growing concern among many of today's innovators. The small community makes it far easier to manage and monitor information going in or out of the forums and take legal action when necessary, he added.
"SuperFastResults.com is once again open to the public and we will be inviting a limited number applicants. If you are an entrepreneur seeking a professional and ethical community to learn, discuss and share the latest internet marketing strategies with, then we will see you on the inside." - James Schramko
For more information visit http://www.SuperFastResults.com
About SuperFastResults.com
A private and tightly monitored internet marketing forum headed by James Schramko and Andy Grand, that provides ethical and deeply professional mindset for both veterans and newcomers to the internet marketing scene.
Gain free access to one of the most popular SuperFastResults.com Webinars when you sign up to the SFR Newsletter at http://www.superfastresults.com/.
About James Schramko
Former General Manager of a Mercedes-Benz dealership in Sydney, Australia, Schramko started SuperfastBusiness 6 years ago. James has since become one of the most sought-after Internet Marketing Coaches in the world. Author of the tremendously successful Traffic Grab as well as the FastWebFormula live event series, James provides search engine optimization services to hundreds of clients around the world.
About Andy Grand
Former Vice President of a Swiss Bank partnered with James Schramko to create SuperFastResults.com, a leading Internet Marketing Forum. He has built an empire of Affiliate Marketing niche websites, information products and is one of Clickbank's Top 100 Affiliates.
###