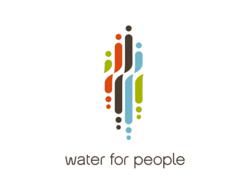 Denver, CO (PRWEB) June 28, 2011
Water For People today began the distribution of a Request for Information (RFI) to gather information about new ownership options for its instantaneous on the ground remote technology, Field Level Operations Watch (FLOW). Water for People is a non-profit international development organization dedicated to helping people gain access to safe drinking water and improved sanitation.
Developed by Water For People and Gallatin Systems, FLOW broadcasts reports about the operational status of water projects around the world in near real time. The platform combines Android cell phone technology and Google Earth software, letting staff, volunteers, partners and other government agents record data from a water point and the households, schools, and clinics they serve. The information is then displayed on Water For People's online global maps to signal whether a project is up and running or requires repair. FLOW allows organizations a whole new level of transparency, efficiency, and accountability to their work.
"We've had a lot of interest from organizations within and outside of the water and sanitation sector who want to take FLOW on and use it. However, the development and roll-out of FLOW is not our core business. Our core business is to provide support to communities, municipalities, and districts around the world to solve their water and sanitation problems." - Ned Breslin, CEO, Water For People
Because Water For People wants to remain true to its core mission, a new parent organization will be better positioned to nurture FLOW and ensure it continues to be the best technology in the field. Water For People is seeking information from organizations, corporations and individuals about how they might strengthen, manage and share the technology with other interested organizations and governments.
FLOW is currently used in the countries where Water For People works and with select other organizations, and municipal and national governments. Expanding its availability will further sector progress toward achieving major sector goals, including the Millennium Development Goal to halve the number of people without access to safe drinking water.
The RFI will be open until September 30. Water For People and Gallatin Systems aim to select a new parent organization by November, 2011. To learn more about the RFI process, visit http://www.waterforpeople.org/rfi.
ABOUT WATER FOR PEOPLE
Water For People is a non-profit international development organization dedicated to helping people gain access to safe drinking water and improved sanitation for people in developing countries. Water For People's distinct business model establishes partnerships between local and national governments, nongovernment organizations, private enterprise and entrepreneurs to create self-managed safe water and sanitation services for everyone in 11 countries. Driven by the importance of monitoring and accountability, Water For People ensures that its work is sustainable by local partners for a lasting future. To learn more, visit WaterForPeople.org or join the conversation on Facebook and Twitter.
ABOUT GALLATIN SYSTEMS
Gallatin Systems supports software architecture needs of enterprises, developing technology solutions for nonprofits and for-profits. Gallatin develops interactive web video services at some of the largest media companies. Gallatin has unparalleled expertise in solving scalability, availability, and usability issues, and has developed industry-leading handheld mapping and monitoring tools, delivering near-real-time access to data half a world away. Its core technology stack includes Java (JSE and JEE), Android, Oracle, MYSQL, SOA based systems, XML, Tibco, JBoss, MS.NET, Flex, and AS3. Gallatin is known for leading offshore development teams with RUP or Agile methodologies. Learn more at http://www.gallatinsystems.com.
###