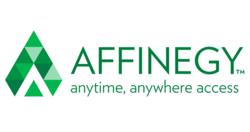 "Like the conductor unifies the orchestra, Affinegy's Home Portal software choreographs all the components in the home and keeps them in perfect time."
Austin, TX (PRWEB) June 29, 2011
Affinegy, providers of intelligent home networking solutions to millions of consumers, today announced a major new version of its software, Home Portal v2.0. The browser-based application simplifies and heightens the connected home experience by securely and easily discovering, configuring, connecting and managing the wireless home network, all its components and content.
Affinegy Home Portal is targeted at broadband service providers, premium care providers and consumer equipment vendors. These companies distribute Home Portal to their customers to help them get the most value out of their service or product. The software, which works in concert with and enhances any web presence the supplier might offer, serves as a vehicle to attract new customers, engage and energize the existing customer base to increase retention, reduce operating costs and enable new top line revenue from value-added service sales and targeted up-selling.
"The connected home is very similar to an orchestra in which there are a wide variety of instruments and musicians that must play together in perfect harmony to create a first-rate performance," said Melissa Simpler, CEO of Affinegy. "Like the conductor unifies the orchestra, Affinegy's Home Portal software choreographs all the components in the home and keeps them in perfect time."
Home Portal v2.0 offers the following capabilities:

Orchestrates connection and management of a secure wireless home network
Choreographs discovery and sharing of photos, music, videos and documents and enables anytime, anywhere access to them
Harmonizes paid services and content of a supplier's portal and third-party value-added applications
Guides the user through "I want to do" connected tasks such as adding a new device, printing from non-PC devices, checking speed, etc.
"While consumers continually express a desire for accessing connected media, our research also shows some trepidation surrounding the technical complexities involved with such services," said Colin Dixon, Senior Partner of The Diffusion Group. "Affinegy is arming companies serving the connected consumer with a solution that alleviates those concerns. The Home Portal software combines Affinegy's core competency in understanding the home network and device underpinnings with an interface that delivers high value capabilities like content sharing, device diagnostics and multi-screen access."
Affinegy Home Portal v2.0 Details
Depending on the business needs of the supplier, the Home Portal experience can begin with an easy and secure installation or configuration of a wireless router or gateway. Uniquely, Affinegy's software can enable a service offering for all customers, not just those who have the supplier's equipment, as it supports management of a wide range of customer-owned wireless routers and networked devices.
In every day use the Home Portal displays the Launchpad when opened. It provides easy access to key activities completed within the Home Portal like managing content and adding or viewing devices, and displays special offers personalized and specifically targetable to the home user. From the Launchpad users can also select a function they want to perform from a tab navigation bar, which includes:
Sharing – choreographs discovery and sharing of photos, music, videos and documents from all devices currently connected to the home network that are capable of sharing. When you open this page, a quick viewer is displayed that shows the available shared content and lets you play it in your browser or on any other player in your network, such as a home theater system.
Apps – delivers new applications that complement the connected home experience. The applications that have already been downloaded have easy-to-find launchers and notifications of updates.
My Home – offers an at-a-glance view of what devices are currently connected to the home network. For example, if you find that a device you expect to be available is not or if there are issues like glitchy video, the My Devices tab can help you quickly find and resolve most common issues.
Settings – supplies access to a number of settings for the home portal, including user permissions, security settings, and home portal option preferences.
Home Portal v2.0 will be available in Q3 2011.
To enable a complete service experience, Affinegy's product portfolio also includes the Affinegy Care Portal, a remote service and analytics solution used in the customer care center and business office. The Care Portal provides status and issues reporting for devices and services connected within a home. Its real time reporting and event logging provide invaluable intelligence into subscribers' networks to quickly resolve support issues and better target and upsell new service offerings.
About Affinegy:
Affinegy provides software solutions that enable seamless connectivity between consumers, their devices and their content, whether inside or outside the home. Affinegy's software platform is a flexible, extensible suite of connected lifestyle enablement applications, which allow consumers to easily install, manage and expand their home data and entertainment networks. Deployed in over 7.6 million households, leading service providers and consumer equipment vendors offer Affinegy solutions to their customers as the control point for their connected home experience. For more information, visit http://www.affinegy.com.
###