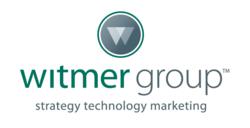 we will discuss the different social marketing outlets and their impact on recruiting, retention, employee integrity and organizational branding
New Orleans, LA (PRWEB) June 30, 2011
Kristina Witmer, Managing Director of Witmer Group in Dallas, will make a presentation to the National Association of State Personnel Executives (NASPE) during its 2011 annual meeting. The topic, "You Have a Friend Request: How to Effectively Use Social Media Within HR," is part of a Sunday afternoon session on Social Media.
Witmer and Dr. Elaine Traylor, psychologist and director at Deer Oaks EAP, will discuss the different social marketing outlets and their impact on recruiting, retention, employee integrity and organizational branding, and will compare tools for tracking and monitoring online discussions. The presentation will also look at how the online experience for job seekers and HR professionals is evolving.
The Social Media session is scheduled for Sunday, July 17, from 1:15 – 3:30. Other speakers will discuss how to use social media for employee training and how to effectively use employee-generated social media content.
Kristina Witmer has more than 15 years of experience in HR technology, employment marketing and interactive media, including in-depth experience with the use of social media and online technology for recruiting. Since founding her own agency, Witmer Group (http://www.witmergroup.com), Kristina and her team have developed marketing and social media strategies for companies throughout the country.
NASPE (http://www.naspe.net) is recognized as the authority on state government human resource issues, trends and practices and is dedicated to enhancing the image of state public service. Its annual meeting provides an opportunity for state government HR professionals to network and learn how to more effectively serve a state government workforce. This year's meeting, "HR and All That Jazz," is July 16 – 20 at the Royal Sonesta Hotel New Orleans.
For more information, contact Kristina Witmer at 214-474-0730 or Kristina(at)witmergroup(dot)com
###